Category:
knitting & crocheting
By now, you've probably figured out that I have a bit of a Gray fetish. No, not THAT Gray. Gray yarn. So, I went stash diving to find the right gray for the toes of The Husband's Gentleman's Fancy Socks. I found 50 shades of gray (ok, 9) and they are (from left):
Koigu Painter's Palette Premium Merino
Cascade Heritage Silk
Handwerks So Soft Sock – Milkweed
String Theory Bluestocking – Pewter
Socks that Rock Medium – Stormy Weather
Plucky Knitter Primo Fingering – Elegant Elephant
Lorna's Laces Solemate – Buckingham Fountain
Knit Pick's Palette – Mist
MacKintosh Iona Fingering – Senka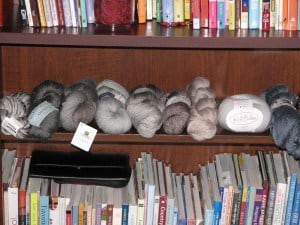 I narrowed it down to three I'd be willing to part with and let The Husband pick from:
MacKintosh (cause I'm still ticked at this yarn),
Cascade (cause it didn't cost an arm and a leg)
Lorna's Laces (cause these socks are Solemate, and I like matchy matchy).

Drumroll, please……….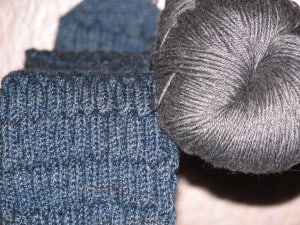 The toes of the Gentleman's Fancy Socks will be Cascade. He chose wisely.

Ps. Check out what other folks are working on at Tami's Amis
Tags:
Gentleman's Fancy Socks
,
husband
,
knit
,
knitting
,
shades of gray
,
sock
,
socks
,
solemate
,
yarn