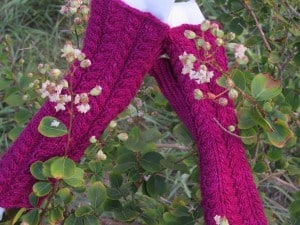 These mitts were a really nice break from the bad sock mojo I seemed to have this summer. I did go up .25 mm on the needle size after I got gauge and they are a skosh tight, but the lace really pops, so they're perfect.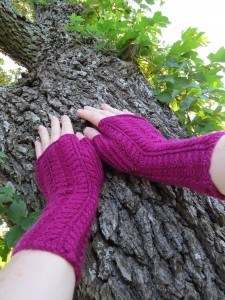 You know what's not perfect? trying to take pics of your own hands in mitts (yes, I took the picture above). Thankfully, Meghan helped out and we got some better shots.




You may be wondering why I didn't draft The Husband. At the time I decided to take pictures, he was knee-deep in the World of Warcraft. It'd be like trying to talk me into doing a photo shoot whilst I'm counting 1200 stitches…for the fifth time.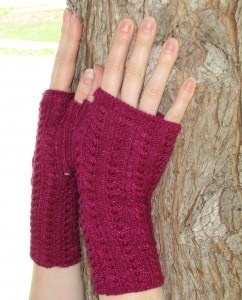 Pattern: Brigand Mitts by Hunter Hammersen (COMING SOON!)
Yarn: Zen Yarn Garden Serenity 20
Colorway: Dragonfruit
Needles: 3.0 mm

Ps. Check out what others have finished at:
Tami's Amis

Wisdom begins in Wonder

Natural Suburbia