This past May, I was spending quite a bit of time at the vet office. So, I cast on plain black socks for The Husband because that suited my mood at the time. When they had Sydney in the back running tests, I would occupy my mind with stitch after stitch and not think about worst case scenarios. Thankfully, Sydney pulled through and is ALMOST 100%.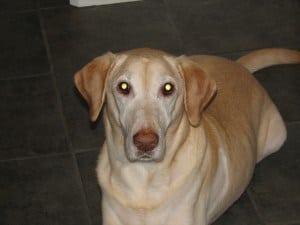 Here she is doing her Monet impression with her stuffed dragon.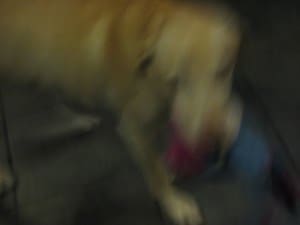 …and The Husband opted for purple heels in his plain black socks. This was super exciting because I'm not a plain black sock kind of girl and he is very much a plain black sock kind of guy.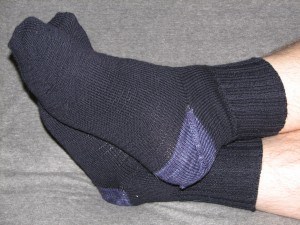 A happy healthy dog and finished purple heeled socks for The Husband. My cup runneth over!

Ps. I ravelryed my details for the 12W size if you are interested in that type of info.
Pps. Check out what other folks have finished at Tami's Amis and Fiber Arts Friday!
Tags:
Afterthought heel
,
Finished Object Friday
,
knit
,
men's socks
,
socks
,
toe up