Category:
knitting & crocheting
Hunter Hammersen called for more test knitters and I jumped at the chance. This time, she needed a sock knit. The one I was assigned required thicker yarn, so I started with some 100% wool Hacho (Mirasol) that I bought a couple of years ago at Hill Country Weaver's annual yard sale. Meghan expressed some doubts that the pattern would look good in this yarn, but I've been trying really hard to knit from my stash lately, so Friday night while TH was bowling, I gave it a whirl.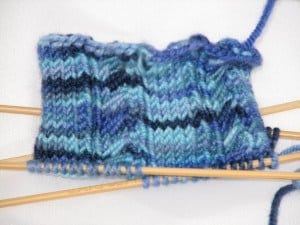 I honestly cannot decide if I like this or not, but I wasn't in the mood to do mediocre knitting, so I headed off to Gauge in search of the PERFECT yarn.

While at Gauge, I found some lovely green malibrigo and MadelineTosh DK Silver Fox that would work. Green or gray? hmmm.
These socks are for a guy, so I asked the random husband that happened to be in Gauge which he preferred (the gray) and had a quick conversation with his wife about how great knittinghelp.com is.
I have some green malibrigo fingering weight in my stash and I've been wanting to try some Madeline Tosh.
After seeing the gray/blue sock on Hunter's blog, I'd already named this pattern Earl Grey Socks in my head.
Only problem was that they only had one hank. Carli was nice enough to let me know she actually had some leftover from one of her projects in the back that she could part with if I ended up needing more…the universe votes grey!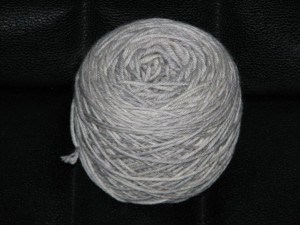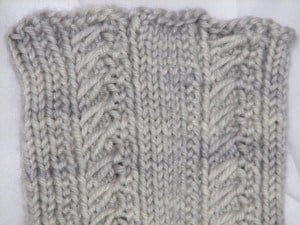 I will need 20g more and Monday, she made me a deal on 30g…. Thanks, Carli!!!

Ps. More on this pattern later, but I really enjoyed it!
Tags:
LYS Review