Sometimes, what my day needs is a jog. And sometimes, I get home in time to get one in before it gets dark as pitch out here in the country. Today, to motivate myself, I tried to jog all the way to the bluebonnets before the sun was too set to grab a couple of pics. I'd like to make it sound like the bluebonnets are like 10 miles from my house; nope. They are 1 single mile away.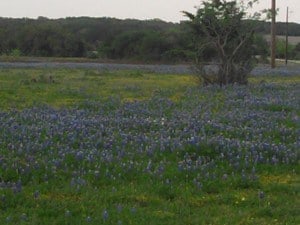 It seems really far when I'm jogging and gasping / breathing in the smell of fresh cow manure. I BARELY made it……and I must confess to doing some walking on the way back.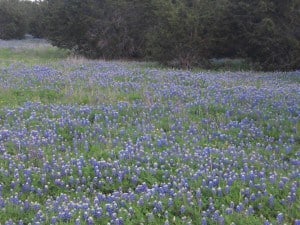 I wonder if anyone is surprised that my jogging music is Cyndi Lauper (Girls Just Wanna Have Fun & the Goonies are Good Enough), the soundtrack to Wicked (Defying Gravity), and songs by Kenny Loggins (think Danger Zone). While I love me some John Denver, Leaving on a Jet Plane just was not moving me…literally.