I knitted up some socks for my dad for Christmas, but alas they were a tad too small. Turns out his feet are more 12W than just 12's…my bad. The reason for this post delay is that I was a bit sad after the fail, so I had to let the wound heal before I ripped the scab off for the world to see. Ok, that metaphor took a gross turn, but hopefully you get what I'm sayin.

I'll end up giving these socks to someone else….once I find them a good home. The fault was definitely on the part of the knitter. I even had someone try them on and tell me they were a bit small, but I told myself I could just block them…a lot. Turns out I couldn't block them quite that much….trust me, I tried. Turns out boys have really big feet.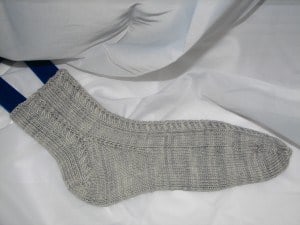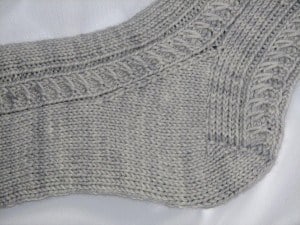 The pattern is
Whippersnapper
by
Hunter Hammersen
and I liked it and the Madeline Tosh yarn. At some point, I think I'm going to make some Whippersnappers for myself….some smaller girly whippersnappers for feet that I've had much better luck fitting…sure do love the pattern though. Elegant and easy to memorize. right up my alley!