In the end, I wanted the ankles of my dad's socks to be as tall as I could make them, so I was working a sock from each end of the cake. For the most part, this was easier to manage than I expected and worked like a charm. TH even thought they might have been a tad too tall, but I decided to just cast off at that point.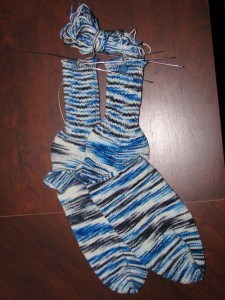 And he was kind enough to pose for a photo.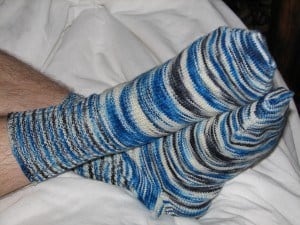 Doesn't TH make a lovely sock model?

The yarn is Spinning Bunny Merino/Silk in the Sled Dog colorway. The project is raveled here.