A lot of folks seem annoyed by Olympic spoilers everywhere. I'm enjoying them because it allows me to know which events I want to watch and which ones I'd like to fastforward through since I recorded A LOT of the Olympics. This also helps with another problem. I was knitting and watching the Olympics and when I didn't know the outcome, my hands were sweating a little bit. This did not occur when I already knew who was going to win. Yes, I'm one of those people that like to know the ending before I decide if I'm going to see a movie or read a book. What can I say, I LOVE a happy ending!

In other news, a friend of mine is going to knit A Horse of Course by Stacey Graham. She bought most of the yarn at our LYS and I offerred to wind it for her.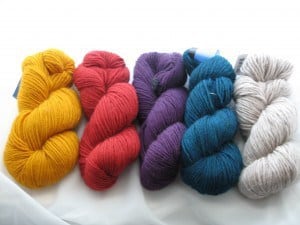 I give you Berroco Peruvia in Sol (gold), Pimentia (red), Baya (purple), Aquamarina, and Oats.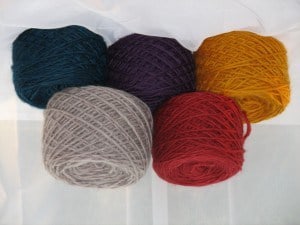 Does this remind anyone of anything?
Tags:
A Horse of Course
,
Berroco Peruvia
,
knit
,
knitting
,
Olympics
,
Stacey Graham
,
yarn