Category:
knitting & crocheting
It was pretty outside last weekend and The Husband and I were lazing about under a tree soaking it all in Saturday. I'd taken my knitting out but it was lounging forgotten on the pattern amidst the green grass while I reclined on a football blanket…and Sydney was milling around sniffing for truffles or some such thing when I hear, "your yarn!" from The Husband. It seems Sydney had been eating a bit of grass and had mistaken my yarn for yummy blades. Thankfully, the yarn was not broken and appeared none the worse for wear other than being slimed. She had quickly realized that it did not taste like the salad she was after. I laughed and took it in to the house to soak that section in some water and eucalan. I ended up having to manually wipe the dog slobber off the yarn, but it held up perfectly. Toe decreases done Sunday with dry yarn.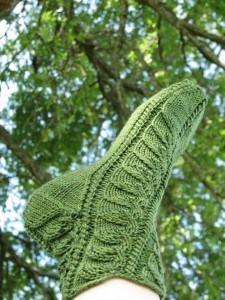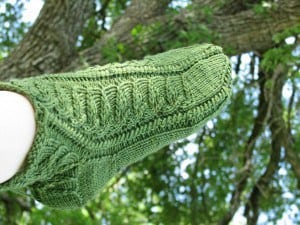 Second sock is in progress.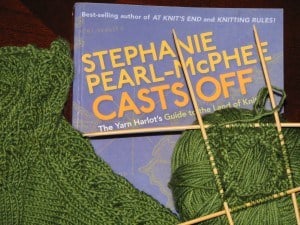 I've almost finished reading Stephanie Pearl-McPhee Casts Off (a Yarn Harlot book). This one is fine, but is not my favorite. I recommend Knitting Rules or All Wound Up.

Ps. To see what other folks are working on, go check out Tami's Amis and Small Things Yarn Along.
Tags:
Artisan Lively
,
Hazel Knits
,
Shady Verdant
,
WIP Wednesday
,
Yarn Along