Comments Off

on Knitting Movie Review – White House Down (no spoilers)

Category:
knitting & crocheting
,
movie reviews
1. This movie was a whole lot better than Olympus has Fallen. I quite enjoyed it and look forward to seeing it again via DVD.
2. The personal story was better – ie the beginning of this movie didn't resemble Bambi.
3. I liked this president better. Jamie Foxx was likable/charming/funny/playing a well-written character.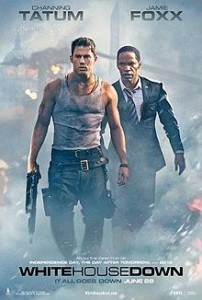 4. …and I liked the costuming better. If you're going to hire an action star with great arms, you should hire a costume designer smart enough to figure out a way to make sleeveless work with the script.
5. I mean, I'm not saying I would have complained about Channing Tatum wearing an aran sweater, but it would have made a lot less sense.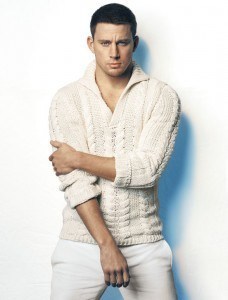 6. He's wearing a lot of knitwear in The Vow, so it you are in the mood for Channing Tatum in a sweater, that's your movie.
Tags:
knitting movie review
,
white house down