I just finished reading The Selection and The Elite by Kiera Cass. These books were quite a bit better than I expected. The characters have some depth and there are political and moral dilemas. I do get frustrated with love triangles that go on for three full books, but what can you do, that seems to be the style right now. Here's hoping Aspen imprints on someone else in the third book. (yea, I'm Team Maxon.)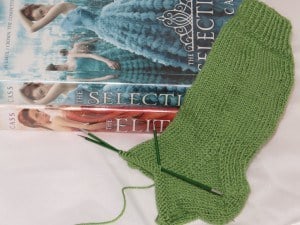 In the meantime, I'll be knitting. starting with these tiny green socks for my favorite 3 year old. Said 3 year old SELECTED the Cricket colorway (see what I did there). The yarn is Spud & Chloe fine sock yarn (80% wool and 20% silk). I love the feel of it and I'll be using it in future to show off some sharp cables and lace patterns. But, the crisp stitch definition is a double-edged sword because it sure doesn't hide mistakes.

To see what others are working on, check out:
Tami's Amis
Small Things
Frontier Dreams

Ps.Last night, Sydney slept in my lap while I knit and watched Suits on tv. It was a lovely evening!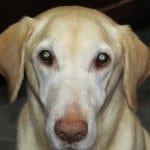 Tags:
Keep Calm - Craft On
,
WIP Wednesday
,
Yarnalong