I lie down in the soft green grass to take a photo of my owls sweater. As I'm about to take the first picture, I feel a tickle at my waist that can only be one thing.
a fire ant.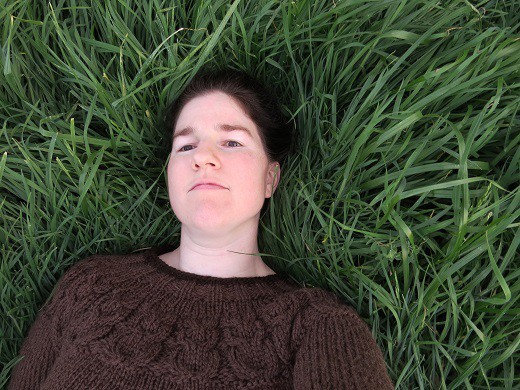 I snap upright and am already mentally stripping off clothes when I realize it was only a stray blade of grass. Suddenly, I look super happy in my owl pictures even though it's not finished and I won't be wearing it tomorrow.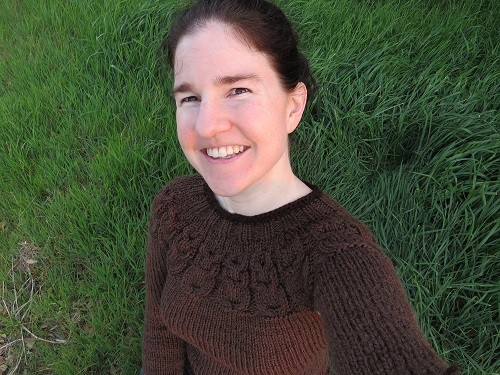 a. I need to weave in the ends, graft the underarms, redo the collar ribbing and block it.

b. It's going to be 90 degrees tomorrow.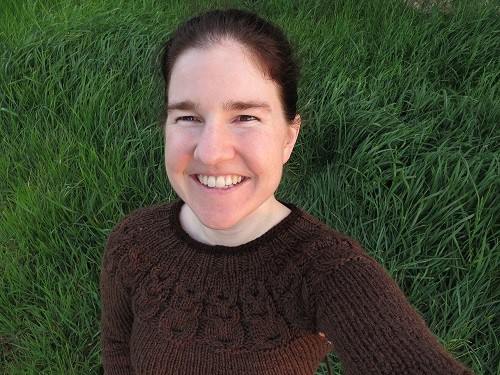 Maybe we'll get a cool front next week?

Ps. Check out other folks' crafty business at:

Wisdom begins in Wonder
Tags:
kate davies
,
owls sweater