I was lucky enough to hear Brené Brown speak about her new book, Braving the Wilderness, Tuesday night. I expected a talk full of warmth and inspiration. What I got was a challenge. Brené spoke about several things that were not easy to hear. America is more segregated politically than we've ever been. The feeling of "if you're not with me, you're against me" is hurting us all. Brené mentioned that in 1976, around a quarter of people* lived in areas where the winner won by a landslide. In 2016, that number was 80%. This explains why the civil political discourse of the past is nearly gone. We're no longer living with and connecting with people who vote differently than we do.
This climate is why my Instagram feed has been 100% non-political up to this point. I wanted a safe space to be with my fellow yarn lovers. I avoid Facebook because some of the people I love with my whole heart post political triggers. I have tried to talk politics with my friends and family. If I'm being honest, it was not to share and exchange ideas, it was to "convert" them. Lately, I can feel myself pulling away from people I care about. I talk to them less frequently about things that matter because it's more comfortable to talk about shallow things we agree on. Brené is challenging us to connect with people who don't think like we do. She writes, "People are hard to hate close up. Move in." So, I'm leaning in and will have open and honest exchanges. I'm going to listen.
And I'm putting my yarn where my mouth is.
If you're one of the first 3 people to post a comment that includes 2 things about yourself to help us get to know you and at least one political opinion/fact/idea pertaining to an issue you're passionate about, I'll send you the yarn of your choice from my destash page ($25 or less). If you're not a user, you may select a handknit washcloth or sock ornament in the color of your choice.**
Please don't call anyone a name. I have to approve comments, so if trolls show up, you won't see it. You're safe here. I know ya'll and we can do this. It may not be comfortable; I think it's worth it.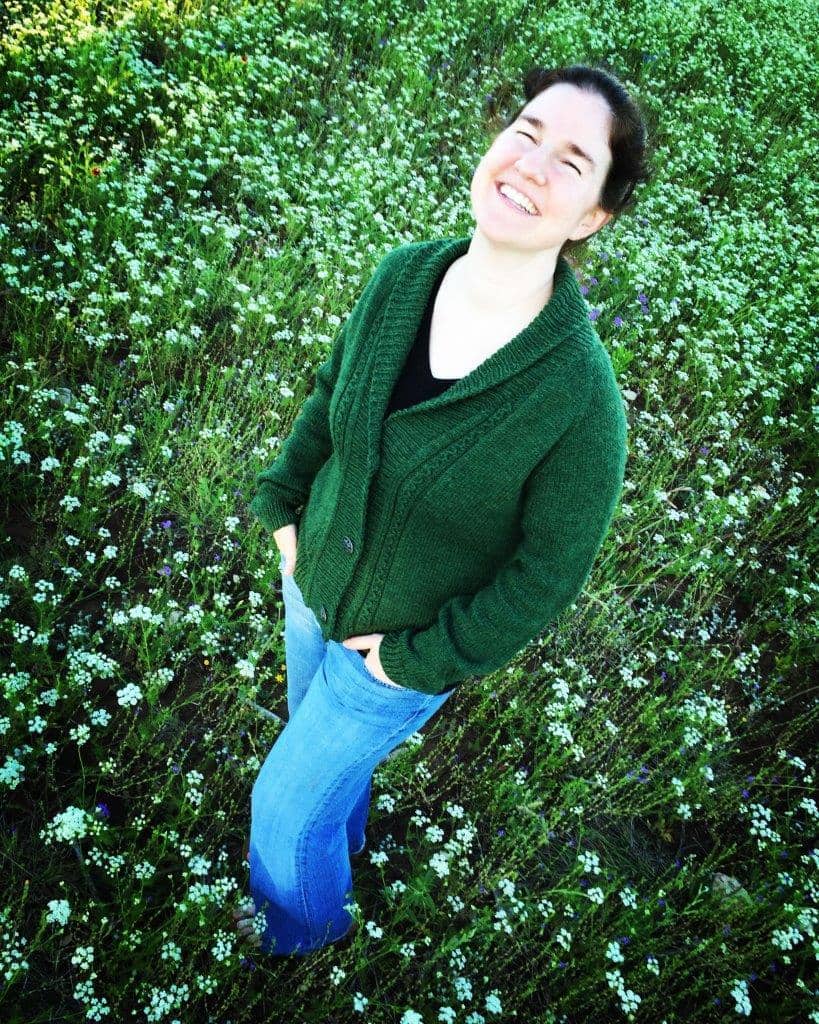 I'll go first.
Hi, I'm Katie. I love our 12 year old yellow lab so much that I dream about cloning her. She's smart, sweet and soft as a bunny. We're so lucky to have rescued her.
As I'm pretty sure you know, I knit far too much…wait, is that a thing? I have 6 knitting projects on the needles right now; I'm hoping to be down to 5 by the end of this weekend. The key to happiness is achievable goals, ya'll. :)

I hear moms worried about the safety of their kids in restrooms. The bathroom ban was supposed to help that. My understanding of the facts is that bathroom safety is not threatened by transgender individuals. The only incident I've personally heard about was a person that seemed to be a straight man in a women's restroom. He did not cite protection from anti-discrimination laws when he was escorted out. The Texas bathroom ban died quietly in August. I do not know if that's the last we've heard of it.
Another topic I'm mulling over is the sugar in our food. Sugar is more addictive than cocaine (which we do regulate) and is contributing to our national health costs being high. The World Health Organization recommends 25g or less and there's 22g in the small chocolate milk McDonald's serves to kids. One idea is a sugar tax. or maybe we should limit the size of sodas? So, you can drink 32 oz. of soda, but you're going to need 2 cups. What ideas do you have?
I'm concerned about the future of our planet. I feel that corporations are not willing to cut profits a little to pollute less. Regulations are needed. Also, I'd like to leave pristine National Parks to future generations.
We need tax reform. Companies paying zero percent tax while using our aging infrastructure is not acceptable.
So, people who knit and/or who admire knitting, let's hear your ideas about the issues.

*I cannot recall if it was 20 or 25%.
**People will be able to select yarn based on the order they post in.
Tags:
knitting community