According to the blog, it looks like I may not have done resolutions in 2012. How unlike me. But, I guess that means I did them all, so yay!
This year, I'd like to:
1. Knit one pair of socks two at a time.
2. Knit with 5 yarns I've not tried before.
3. Learn to cook 10 new healthy dishes.
4. Increase my machine sewing comfort level (from you know, almost none).
5. Work on hand quilting. My current skill leaves something to be desired and I'm thinking about something like these for a 2014 project.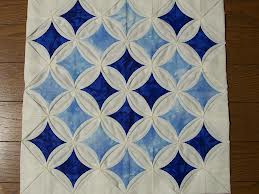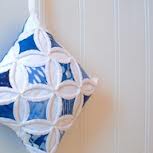 6. Do NOT buy any more items for wrapping gifts. My gift-wrapping supply inventory is starting to make my yarn stash seem sane.
7. Continue to enjoy driving my all electric Nissan Leaf. Spend all the oil change and gasoline money saved on more yarn!
8. Pay more attention to the garden. More tomatoes. Less basil.
9. Read a few classics (3+) via audio books from the library.
10. Blog at least 6 times per month.
11. Optional: Hunt down and buy a hank of Schaefer Yarn (leaning Heather) since there will be no more.
12. Optional: Knit a cranberry and popcorn garland for the tree next year. (might just end up making a real one if I run out of time. ahem. you know, like, if I spend the whole year knitting socks.)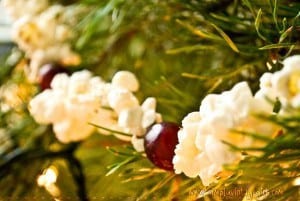 13. Have a very happy 2013! I wish you all a fantastic year!!!
Ps. If these are your photos and you'd like them removed, pls just let me know. I did link back to what I believe are the original owners so check them out if you've a mind. :)
Tags:
cathedral window quilt
,
knitting
,
New Year's Resolutions
,
popcorn and cranberry garland