So, I'm friends with Bonnie and we exchange Christmas ornaments. Now, she's quite the knitter, so I wanted to find something special. I ran across these cute sheep ornaments and knew I'd found it. My first take was too small to fit over the plastic ball I wanted to use so I stuffed it, but it just wasn't quite up to snuff, so I went up to size 2.75mm needles and gave it another shot. Moneyball! (I still ended up stuffing it, but these sheep look more like king and queen sheep and not court jester sheep.* Practice makes perfect.)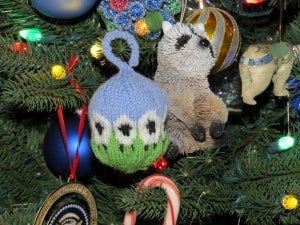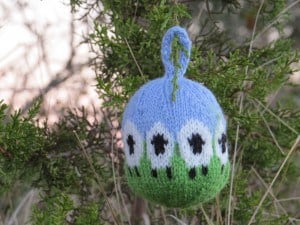 Here's the ornament doing a scene from Gone with the Wind.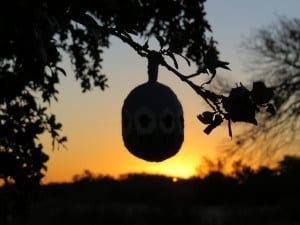 Here's the pattern if you fancy some sheep for your tree.

And look what Bonnie sent. She outdid herself and sent TWO lovely ornaments! This little sock is so perfect I had to ask her if she knit it (even though she mentioned knitting little sock ornaments on her blog – it looks that good).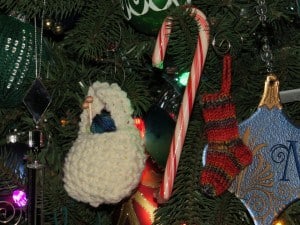 Aren't they too much? I LOVE them! Here are the patterns she used:
Yarn Basket
Tiny Sock Ornament

* No offense to any court jester sheep that may be reading this blog. I'm sure you're all perfectly lovely.

Ps. Check out what others have finished at:
Tami's Amis
Tags:
Christmas ornament
,
FO Friday