I started knitting toe up socks based on the Amenable pattern by Hunter Hammersen. I went toe up because I only had one hank of yarn and wanted the socks to be as tall as possible. But, I'm having issues. Try to be surprised. I have an even number of stitches on the top of the sock and an even number of stitches on the bottom, but the pattern is based on a 2 stitch repeat. So, I'm trying to figure out if I want to add an extra stitch on top of the foot and have knit 1, purl 1, knit 1 OR just have the pattern start on a knit 1 and end on a purl 1*….Neither option is really sitting well with my mild OCD.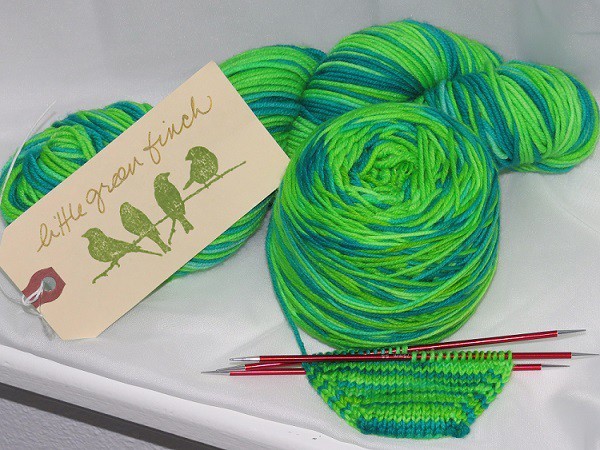 Then, I visited Gauge Knits and they had another skein of the yarn! I swear it wasn't there last week. So, now, I feel like the universe is telling me to just knit the pattern as designed. What do you think?
* The pattern is actually much more fun to knit than plain old ribbing, but this seemed the easiest way to explain my quandary.
Ps. To see what others are working on, check out:
Tami's Amis
Small Things(I just started the book, Spark (about how cardio workouts make you smarter), and it's pretty good so far.)
Frontier Dreams
Tags:
Amenable
,
Feather Nest yarn
,
hunter hammersen
,
Little Green Finch