Category:
travel
After arriving back at the Harbour Hotel in Galway, we had dinner and I enjoyed the best ice cream I've ever had. ever.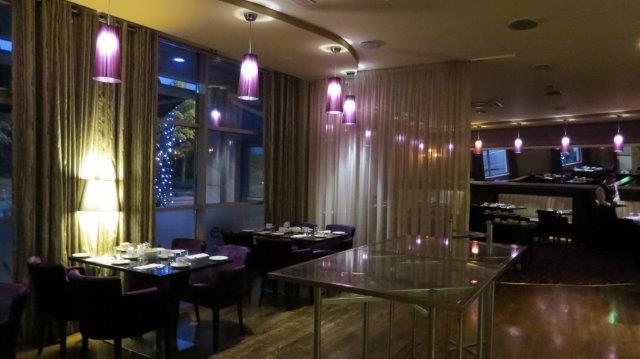 As the MIL and I were settling in for the night, I ran down to the front desk to ask how to turn on the lights. Evidently, you had to stick the hotel key in a slot on the wall – so when you leave the room, you can't leave the lights on. I'd never seen such a thing. Thankfully, the gentleman at the front desk was very nice about my ignorance.

And he was just as pleasant when I showed up 5 minutes later to ask, "Where is the thermostat, please?"
Front desk guy: "Miss, there's no AC."
Me: "No AC?"
Front desk guy: "I can send up a fan."
Me: "Oh. Yes, please. That would be great."
After the fan arrived, we were getting tucked in to try to sleep when we realized there were no top sheets. Luckily, my PJ's look like something Doris Day would borrow, so I traipsed my happy arse back down to the front desk. again.
Me: There's no top sheet on my bed, may we get a couple of sheets?
Alan: sheets?
Me: Yes, we need top sheets.
Alan: Top sheets?
Me: Yes, I need flat sheets.
Alan: There are no sheets on the bed?
Me: There's a flat sheet on the bottom, but I'd like another flat sheet to go on top because we're used to AC and it's too warm.
Alan: You want more sheets because you're hot?
Me: Yes, we want to sleep with just a sheet and no comforter.
Alan: I'll see what I can do. (in a "we don't just have mountains of sheets laying around" tone*)
Someone knocked at our door 10 minutes later with flat sheets.

*I'm exaggerating. He was very nice to a crazy girl from Texas.
Tags:
Galway
,
Harbour Hotel
,
Ireland