Several years ago, some friends and I got together and became zombies for a Halloween contest. We danced to Thriller and it was a lot of fun.



The flip side was we felt we'd never be able to top it, so we haven't really gotten into the Halloween contest again…..until now.



The makeup artist was my friend, Bones. The whole group looked great and The song is Morrison's Jig by Swagger from their album The Grave – I had to slow it down a lil' bit so we didn't break our necks. Great song!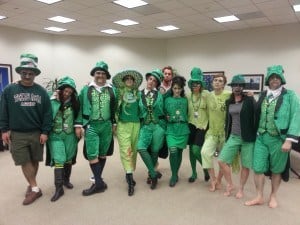 Hope you all had a lovely Halloween too!
Tags:
Halloween
,
Irish Jig
,
leprechaun
,
Morrison's Jig
,
Swagger
,
The Grave
,
thriller
,
zombie