Comments Off

on Roly poly approved

Category:
knitting & crocheting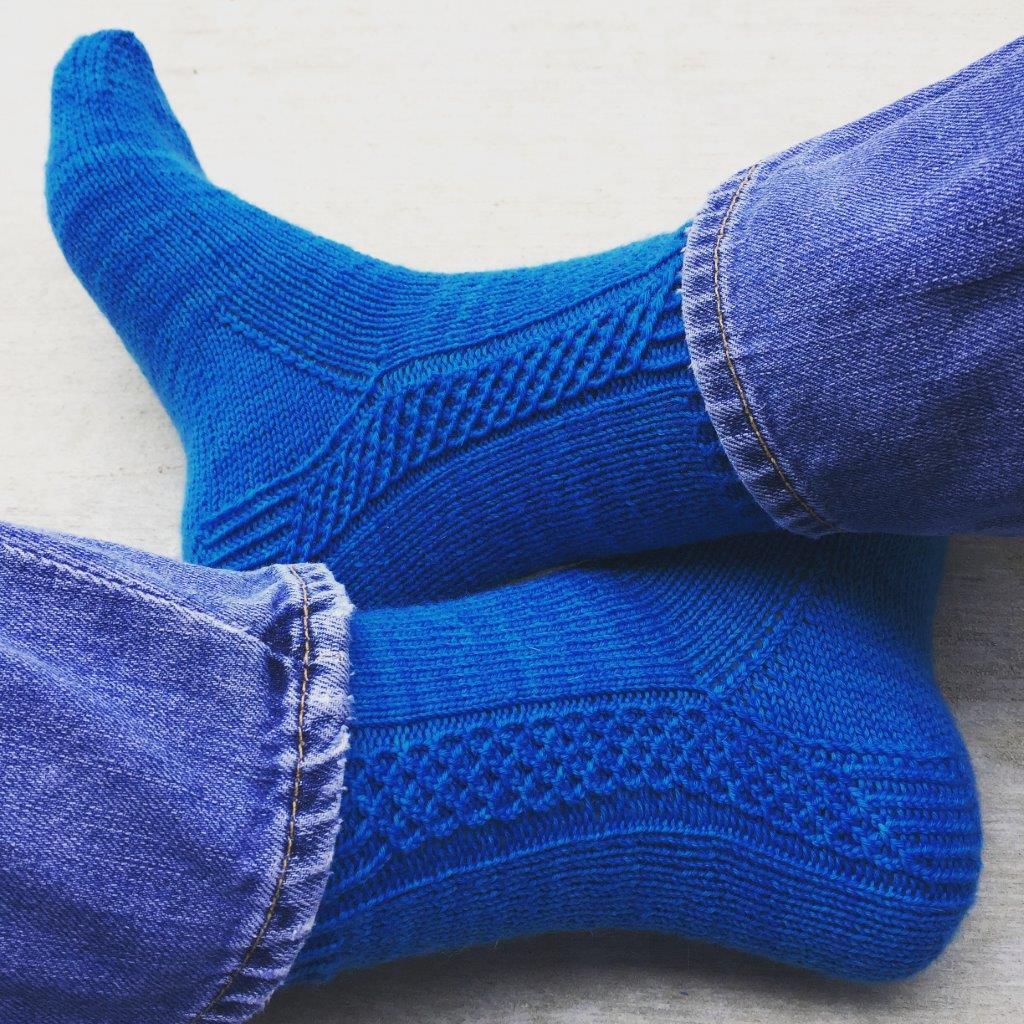 I volunteered to knit a pair of socks, selected blue yarn, and immediately started to re-think my color choice. Was the blue perhaps too smurfy? Then I saw it in person. Ladies and Gentlemen, it is exactly the color that Cookie Monster must be in real life. I am in LOVE. It's got this depth to the color that makes me imagine Cookie is in my kitchen baking and talking to Siri right now. I adore it. I think I may be crossing into 'Space Cadet doesn't dye a color I don't love' territory.

I sat cross-legged on my back patio and snapped a few pictures to capture the joy I've felt as I knit these socks. In addition to the color, the stitch definition on these socks is great and they're going to hold up well, I can feel it.
Yarn:
Space Cadet Oriana 8-ply
Colorway:
Look up!
Needles:
2.25mm Addi Sock Rockets for the legs
2.25mm Nova DPN's for the feet
Pattern:
Test knit for
Hunter Hammersen
Tags:
handknit
,
handknit socks
,
hunter hammersen
,
knit
,
knit socks
,
knitting
,
knitting and crochet blog week
,
sock
,
sock yarn
,
socks
,
Space Cadet yarn
,
yarn