Austrian/Bavarian/German twisted stitches are one of my favorite styles to knit. I can usually manage without a cable needle and their tidy magic enchants me. These socks feature twisted stitches and a fair bit of ribbing, so they are speedier than most patterns in this genre. If you're looking for a nice balance of twisted stitches and quick to knit, these are the socks for you.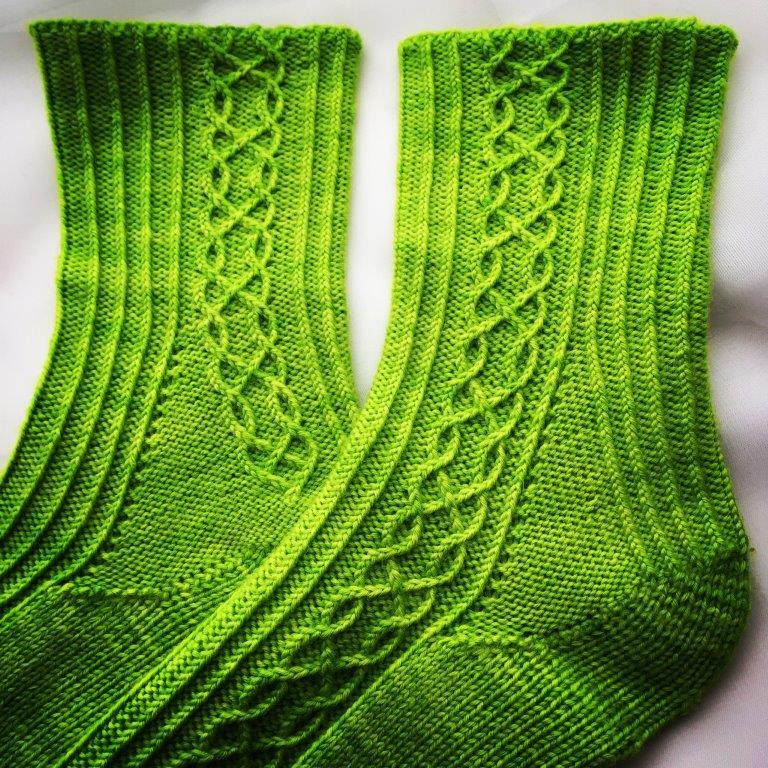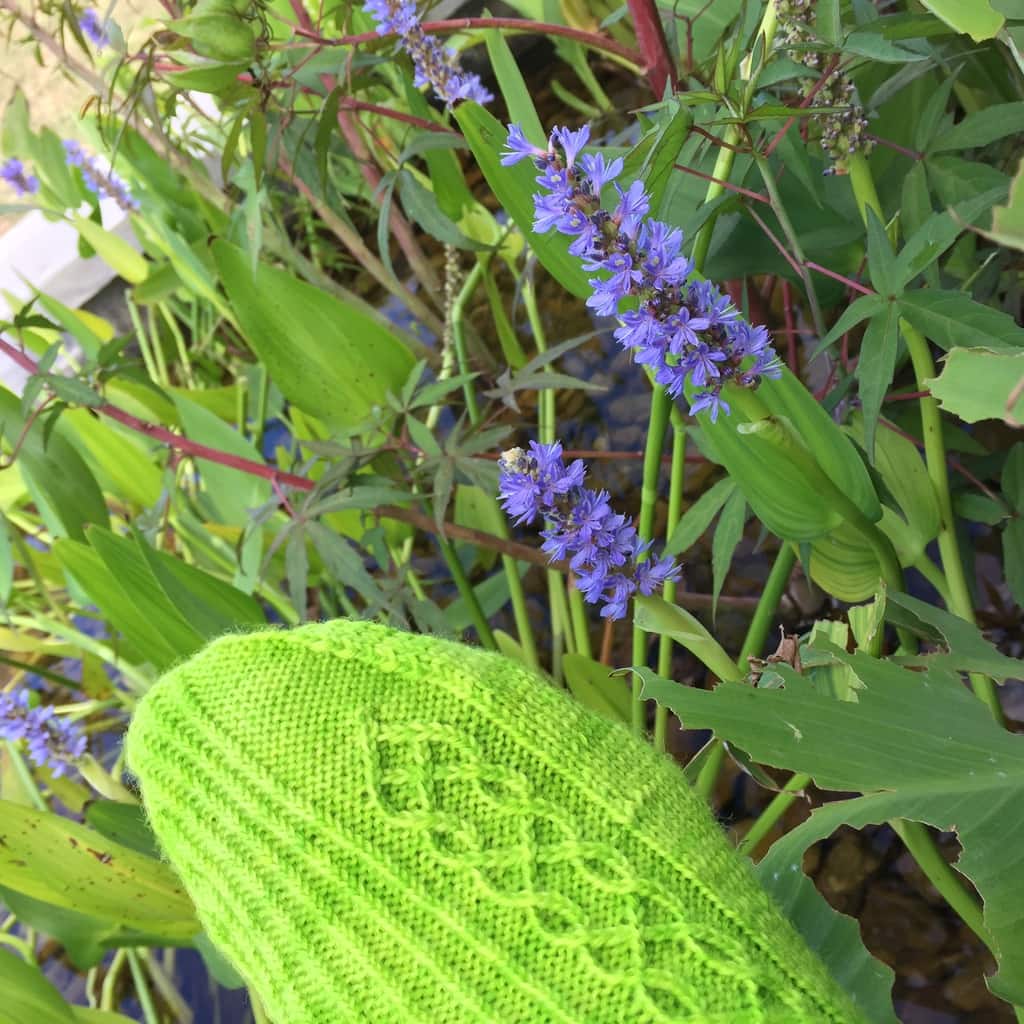 Pattern: Greenhorn (it's coming out Tuesday so sign up for Hunter's mailing list if you'd like a discount code)
Needles: Addi Sock Rockets 2.25mm
Yarn: SpaceCadet Oriana 8-ply

I'm already enjoying wearing these socks. Here are some fun places they've been:
Slumber party with my childhood BFF at a local hotel. She's the kind of friend that will hold a lamp so I can get better lighting for sock pics.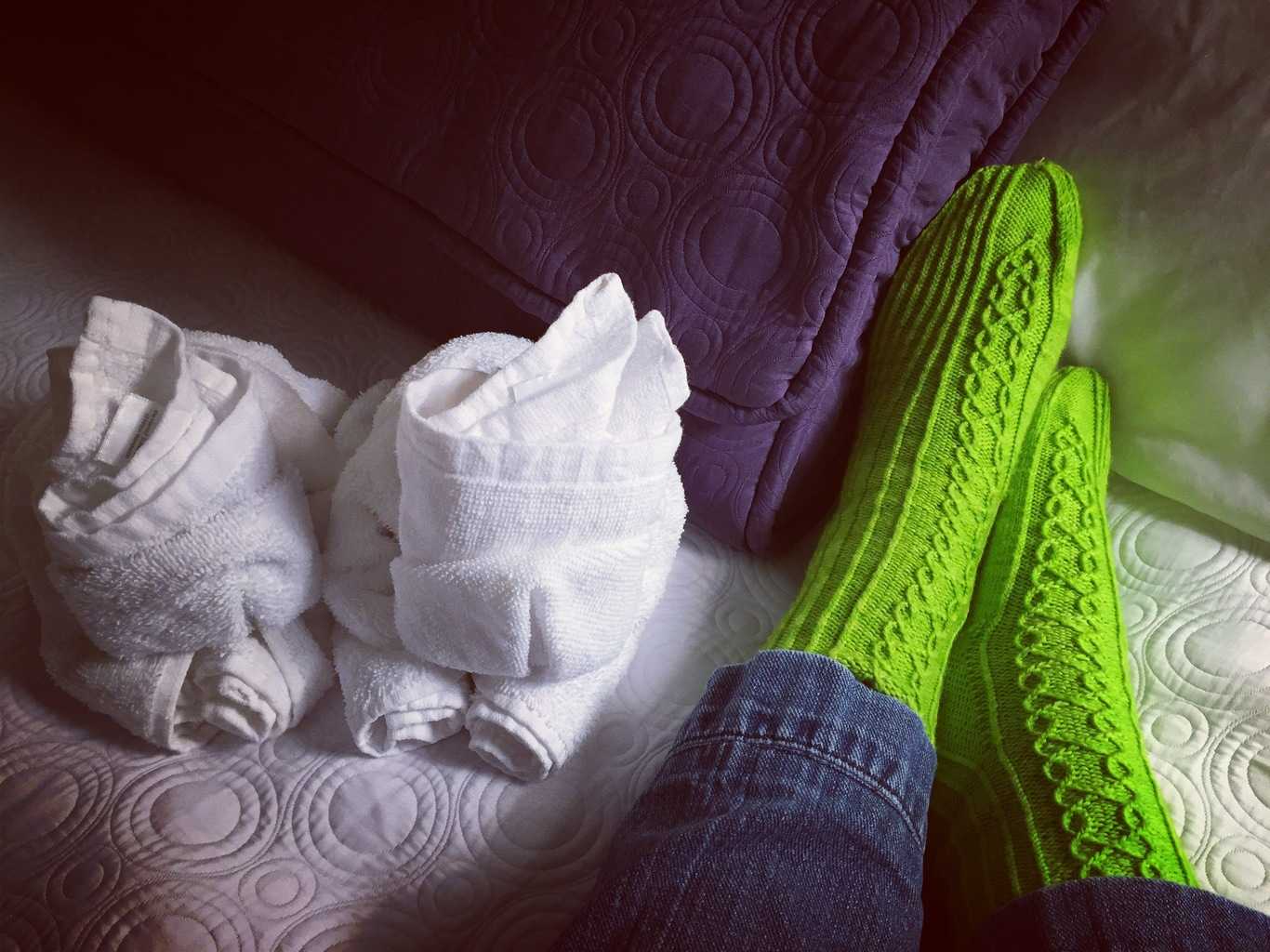 and to the movies with The Husband.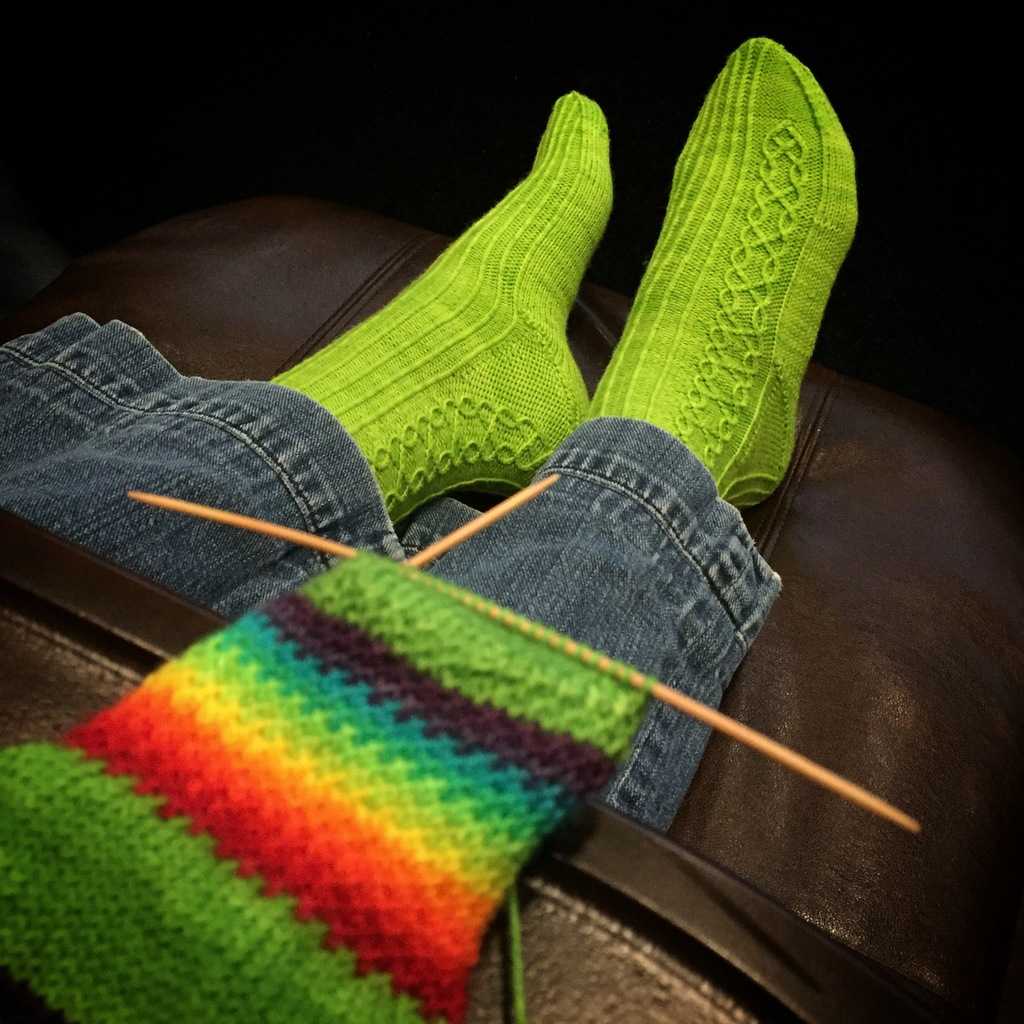 I like them enough that I'm tempted to knit a second pair. What do we think? Red?
Tags:
Addi sock rockets
,
greenhorn
,
Greenhorn socks
,
hunter hammersen
,
Oriana yarn
,
ravelry
,
Space Cadet yarn
,
SpaceCadet yarn