1. First, the Iron Man theme song is my favorite thing about the franchise and I wanted more.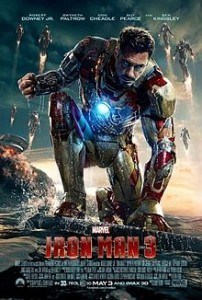 2. Adam Pally (Max from Happy Endings) was wearing a stranded sweater under an unbuttoned flannel and jacket, but he was only in the movie for one hot minute, so finding a pic of him wasn't feasible (translation: I tried). Here's something similar, but the one Adam was sporting had a lighter, more airy pattern that was also a bit less snowflakey. I've never considered wearing a flannel over a sweater and I'm not sure I'm a fan of that look.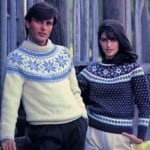 3. Iron Man's young helper friend (Ty Simpkins) was wearing a pretty cute knit hat at one point, but sadly, I cannot seem to locate a pic of that either (boo!). This one has the same aura, but Ty's did not have a pom pom and had a brim that was rolled up.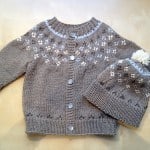 4. This movie had a shot of the Audi e-tron and it is nice. But, if it were me and I had somewhere between $100-200k to spend on a car, I'd still go for a Tesla.

5. I digress. Overall, the movie was quite good for a third film. Plenty of nice action sequences and special effects. As a smart geeky type, Iron Man is definitely on my preferred list of superheroes and I continue to think Robert Downey, Jr. fits the role well. Gwyneth Paltrow is Pepper Potts. Warning: this movie is likely to make you want to go for a jog – everyone looks great. And finally, I am always amazed that Guy Pearce makes as good a bad guy as he does a good guy. He's versatile to say the least.
Tags:
e-tron
,
hat
,
Iron Man 3
,
knit
,
knitting movie review
,
sweater
,
Tesla