Comments Off

on Knitting Movie Review – The Heat (no spoilers)

Category:
knitting & crocheting
,
movie reviews
1. It turns out I didn't need to be worried that all the funny parts were in the previews.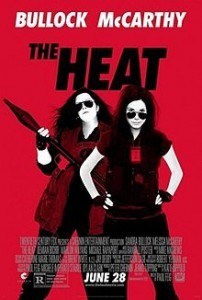 2. Sandra Bullock and Melissa McCarthy had near perfect comedic timing and the physical humor was hilarious. At one point I was laughing so hard I couldn't breathe.
3. Marlon Wayans (Agent Levy) was cute and charming and in fact, my only complaint about the movie was that they could have developed the Agent Levy storyline a bit more. Maybe we'll get lucky and there will be a sequel.
4. …and oh yes, at one point during the movie, Sandra was wearing a fair isle sweater and Melissa had a classic cardigan on that any knitter would envy. I loved it!

Tags:
knitting movie review
,
The Heat