Category:
knitting & crocheting
The "I wish Daryl was here." socks are finished.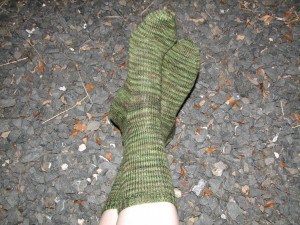 Pattern: Night of the Living Dead Socks (wasn't crazy about the pattern write-up, but the idea was super fun and I figured it out – this is NOT a great pattern for your first pair of socks).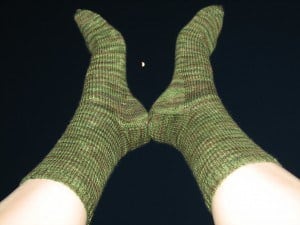 For a change of pace, let's talk about the Claire de Lune yarn.
Clair de Lune means moonlight in French.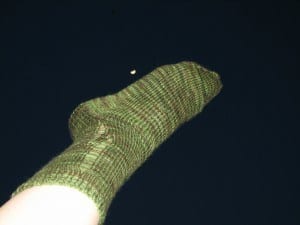 and is the name of the third movement in a piano suite by Claude Debussy.
and a song written by Gabriel Fauré.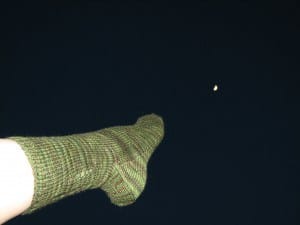 set to the words of the poem by Paul-Marie Verlaine.
who was born in Metz.

which has absolutely nothing to do with Kevin Bacon.

To see what other folks have finished, check out Tami's Amis, Wisdom begins in Wonder, and Natural Suburbia.
Tags:
Clair de Lune
,
Claire de Lune
,
Finished Object Friday
,
FO Friday
,
lichen
,
Night of the Living Socks