Friday morning at the Dallas-Fort Worth Fiber Festival, I was to take Stephanie Pearl-McPhee's Knitting for Speed and Efficiency class for the second time. I want to handknit socks for so many people that I really want to master Lever Knitting to increase my speed. (I pronounce it leaver because that's how she says it). I gave it a shot a couple of years ago and couldn't seem to figure out how to purl for the life of me! I was SO EXCITED to get into her class again. and a little nervous. I want to be clear that the reason I needed to take it a second time had nothing to do with her class and everything to do with me having a hard time wrapping my mind around a new thing. Turns out I'm human and we're not great at change.
Class started at 9:30am.

The Fiber Fest market opened at 9am and the only thing I needed was Must Stash Yarn – Rainbow Yo-Yo. one for me and one for a friend.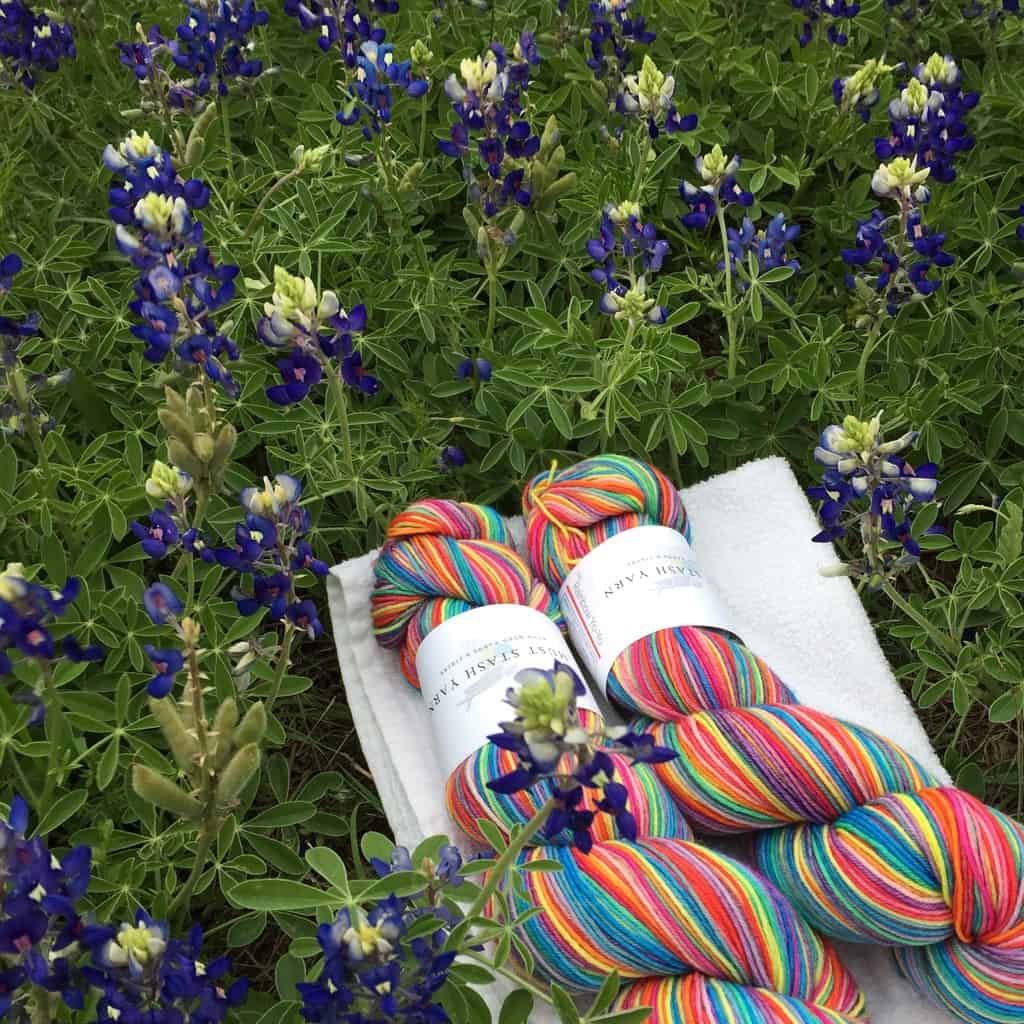 So, I purchased those and then said to my partner in crime, Deborah, "I think I might be done. I'm not sure I'm going to get anything else." She looked at me like I'd lost my damn mind and kindly didn't comment. We made a plan to reconnect later and I left her in the Must Stash booth.

After class and some gracious troubleshooting from Stephanie, I finally understood how to purl! I need to practice of course, but I could finally see how it's possible!

I met up with Deborah and agreed that she and the delightful third member of our group would wait in the Knitting Lounge while I finished my shopping. I went back to the Must Stash booth for a while and then as I walked back by them, I smilingly tossed a bag containing 4 hanks of Must Stash to Deborah and continued towards White Birch Fiber Arts. She grinned and said, "That's more like it."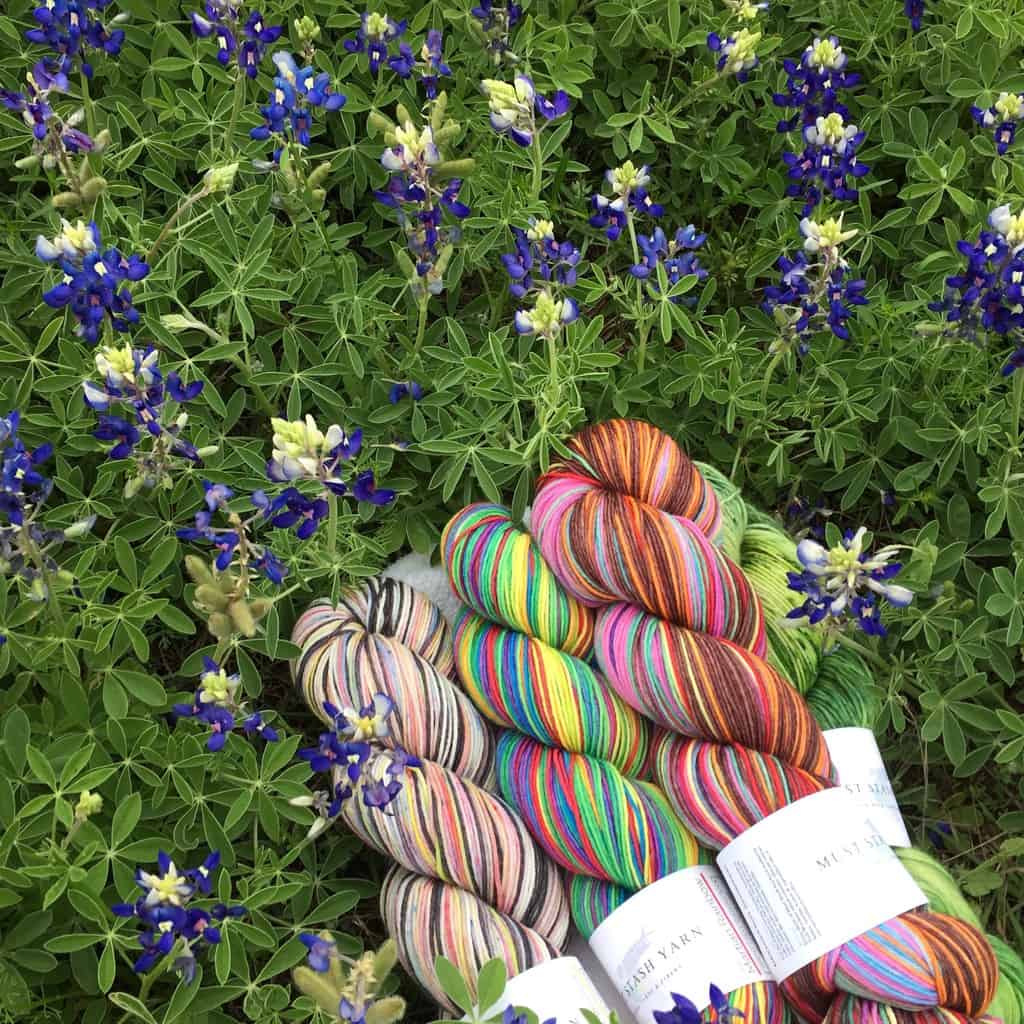 I laughed in response and headed off to buy Christmas yarn. It's quite a luxury to have friends that get me. I guess I just didn't have the headspace to buy yarn until I had the Lever Knitting thing sorted. The universe is back in balance and I'm ready for another year of sock knitting. or a few months anyway….depending on my speed. ;)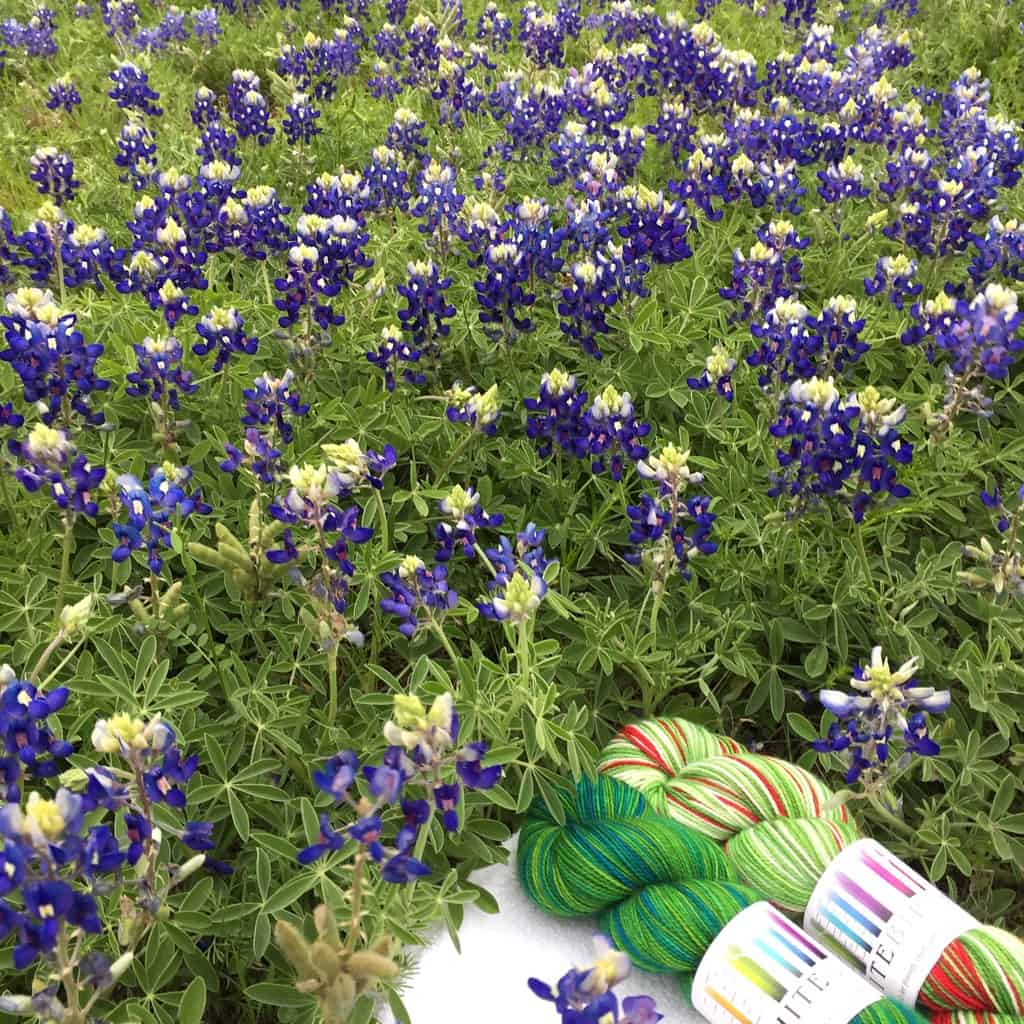 The Details:
Top pic is Rainbow Yo-Yo from Must Stash
Second pic (from left) is Must Stash – Polka Dot Afro Circus, Martian Rainbow, Night @ the Roxbury, and The Shire (Simply Speckled)
Last pic is White Birch Fiber Arts – Little Green Men and Santa Baby
Full Disclosure:
I also bought project bags from Lone Star Arts and Diana Couture
.
Tags:
dfw fiber fest
,
must stash yarn
,
stash enhancement
,
white birch fiber arts