Four Score and Seven Years ago, The Husband and I were watching Wedding Daze starring Jason Biggs and Isla Fisher. During a scene featuring Isla in a cozy green seater, the man that rarely admires knitwear said, "That's a nice sweater." So, we rewound, I got a good look at it and said, "I could totally knit that. It's a little plain so I'd want some cables or something." a pause and I added with a smile, "You do realize the sweater will not turn me into Isla Fisher, yes?" He responded with a laughing, "Yes."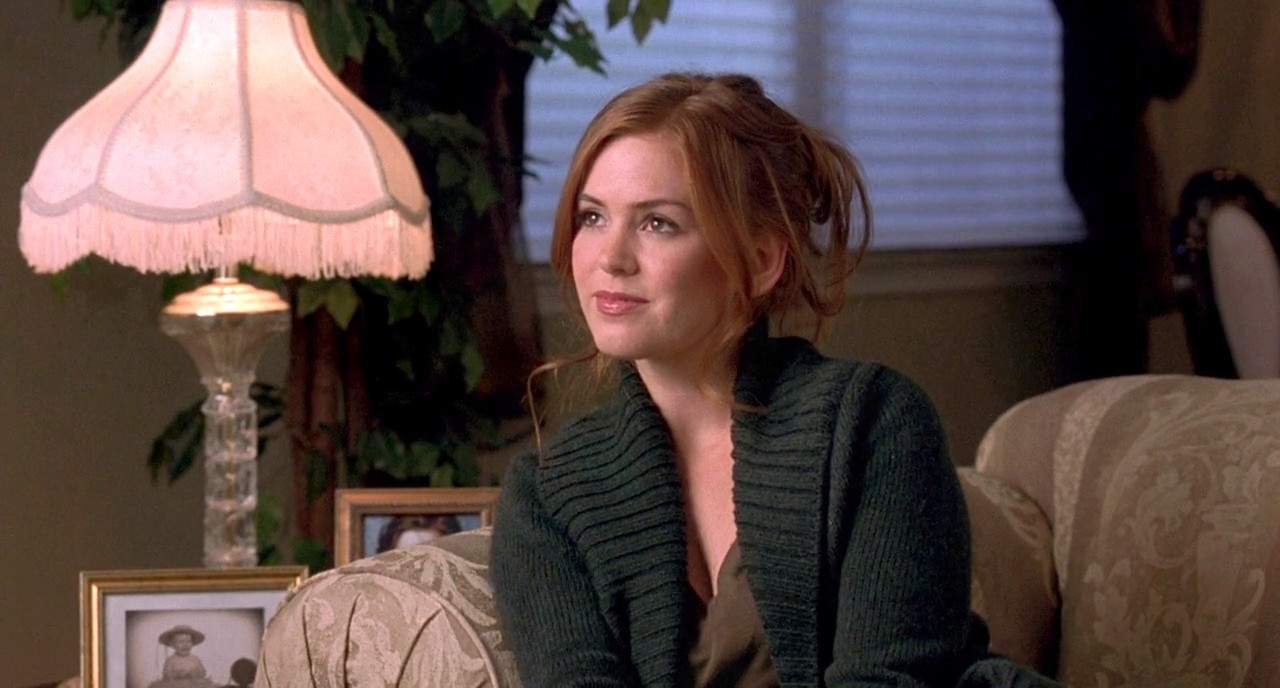 I selected several less boring shawl neck sweater patterns and The Husband voted for his favorite. We had a winner, Dark and Stormy by Thea Colman. I immediately started yarn shopping and discovered Valley Yarns Northampton. I wasn't sure which green I liked best, so The Husband picked Dark Green Heather. I wasn't 100% sure of the shade; online it looked like it had a bit of an orange haze, but when it arrived in the mail, I dug it. The Husband's most convincing argument was that he looks at me more frequently than I look at me, so he is a better judge of what color will look good on me. He wasn't wrong.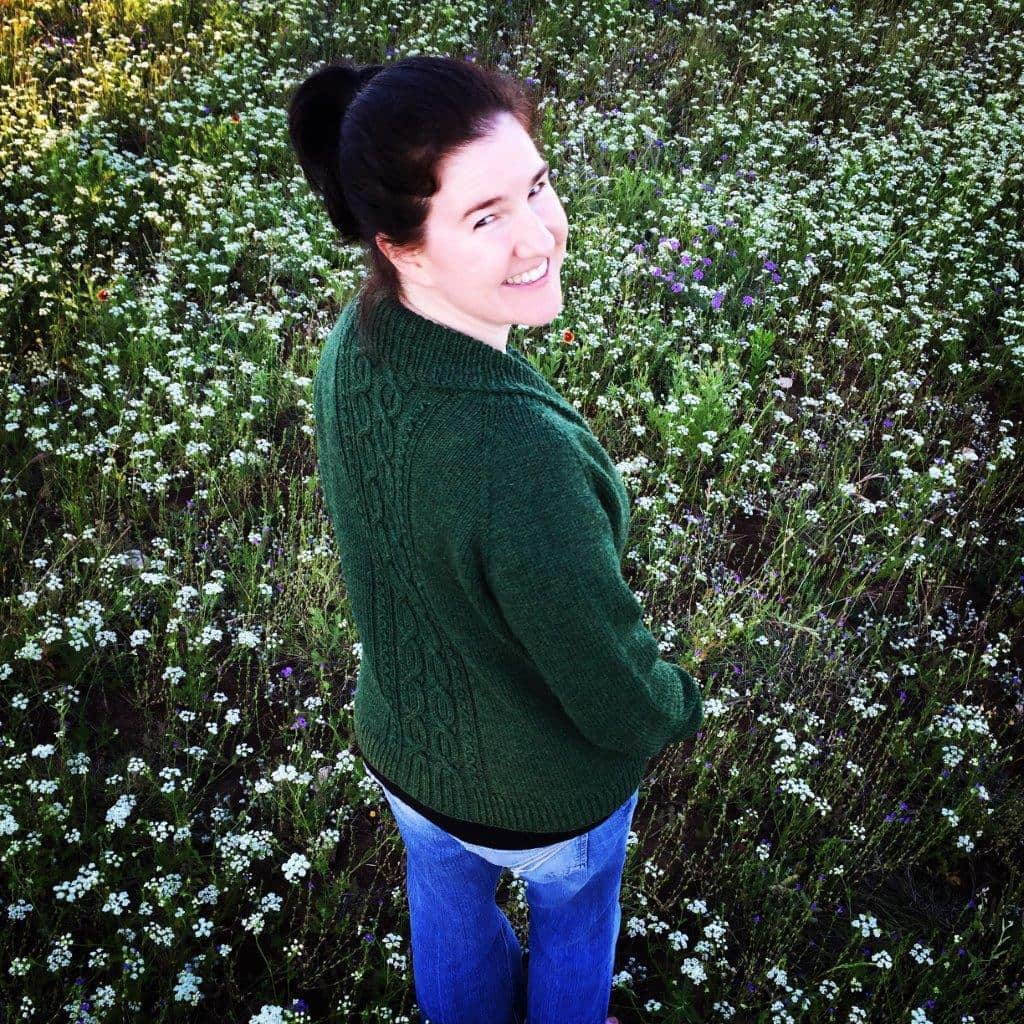 I knit a gauge, washed it (It's like I don't even know who I am anymore.) and cast on. It was too tight. So, I cast on again, knit a few rows, and stopped. To give you an idea of my headspace, I was a little gun-shy. After knitting my Owls sweater and not loving the fit – the cast on edge is too tight and it's just a little too form fitting for my liking. So, I sat on this barely started sweater for a year.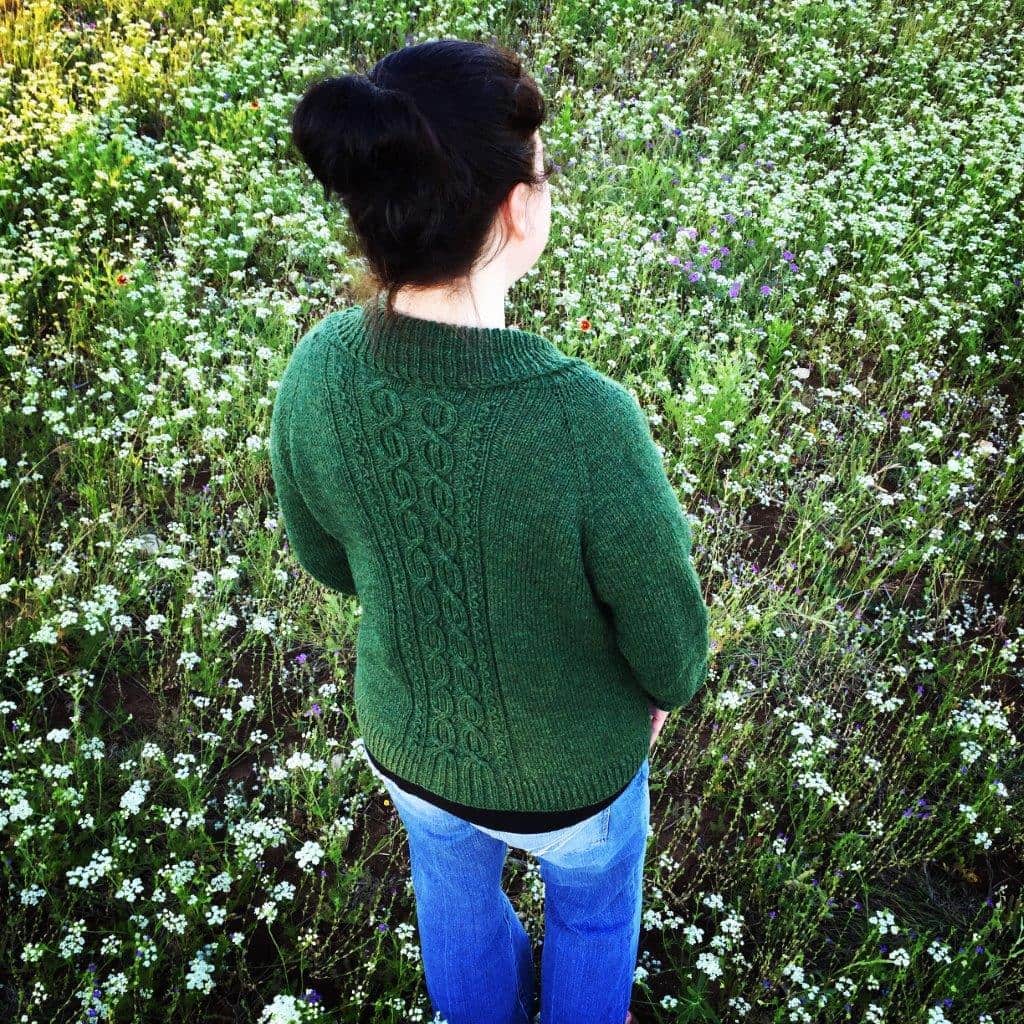 Finally, the Iknitarod gave me the motivation I needed. I resolved that the worst that could happen is I end up with 6 balls of yarn. Ok, the WORST thing that could happen is that I end up crying on a pile of sweater bits with scissors in hand, but that's probably not how this will go down. probably.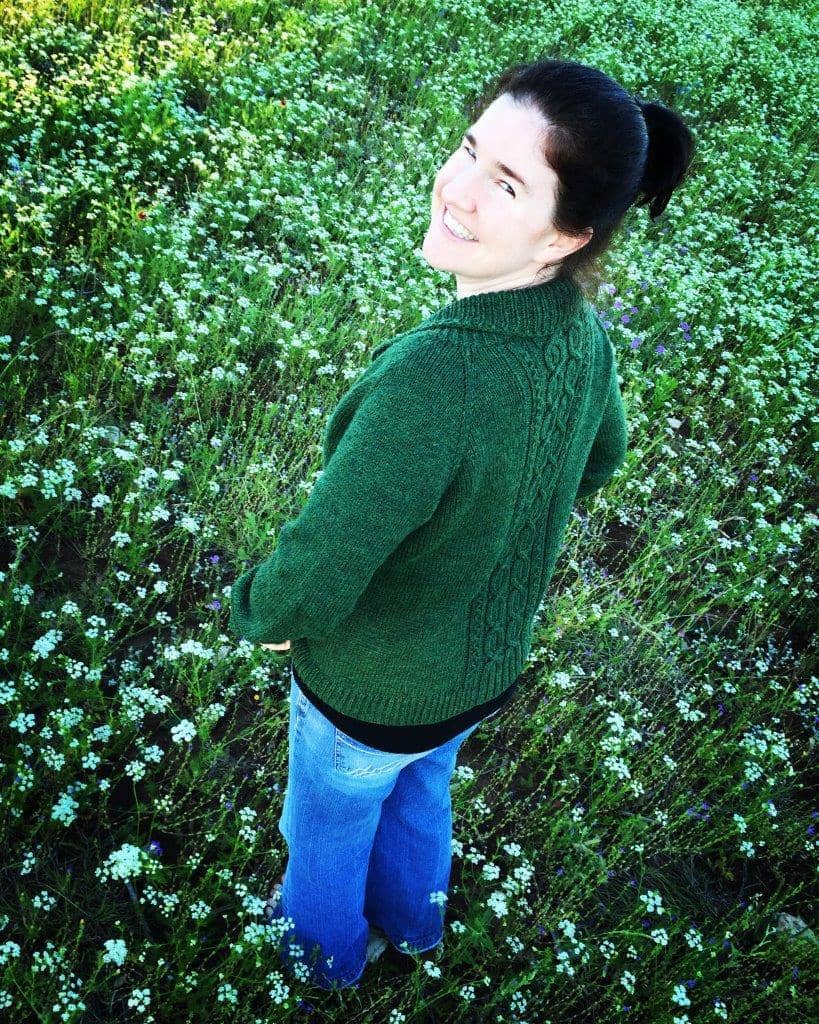 The odds of me ending up with 6 balls of yarn increased when a week into the sweater, i read a comment on ravelry, "This is not a great pattern for your first cardigan." Um….. I kept going. As long as I read the pattern and trusted Thea and the 1500+ knitters that have gone before me, things seemed to go according to plan.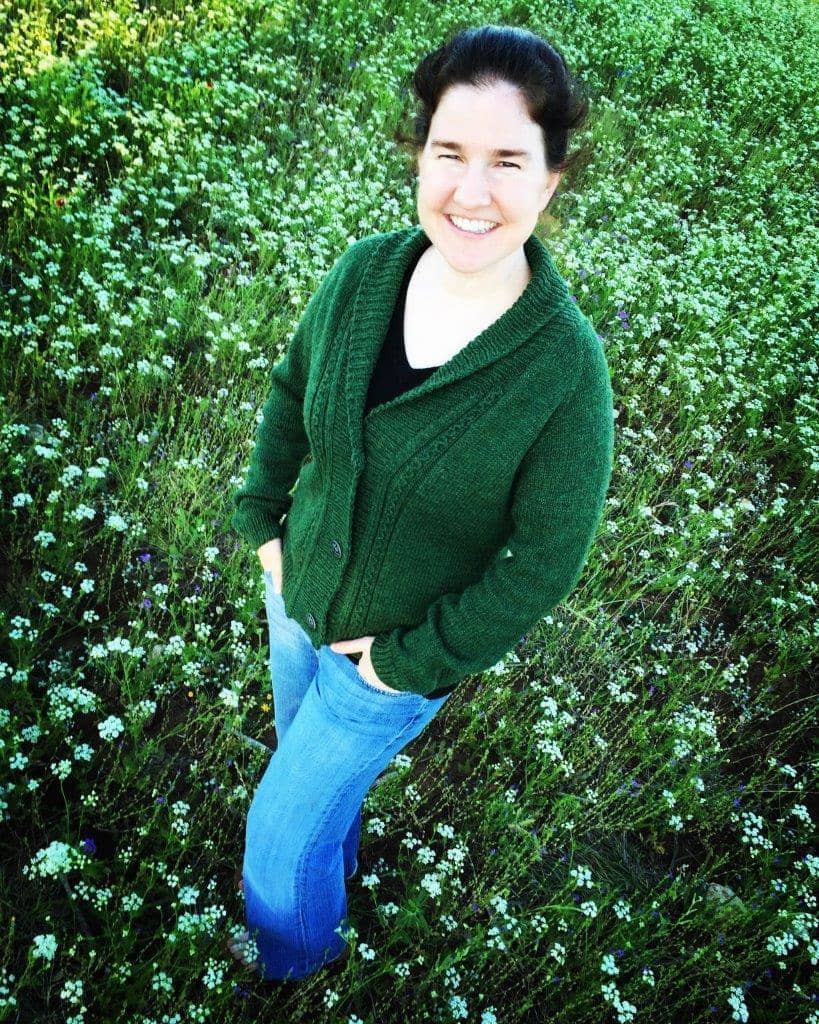 I made mine a little roomier than designed because I was looking for a cozy house sweater. The only issue I had was one arm being slightly longer than the other prior to blocking. Analysis has revealed that switching from magic loop to DPN's halfway down the first sleeve will lead to a change in gauge. This did, in fact, block right out.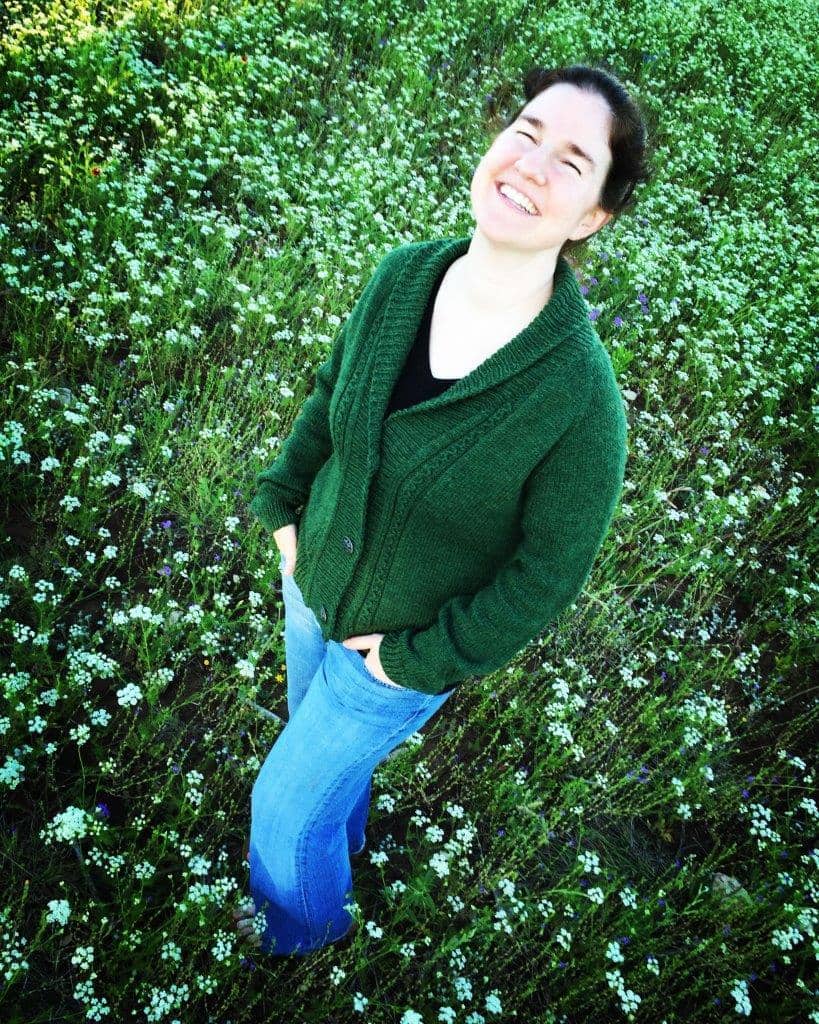 Pattern: Dark and Stormy by Thea Colman (I will absolutely be knitting another Thea pattern.)
Needles: Addi Clicks – size US 7
Yarn: Valley Yarns Northampton
Colorway: Dark Green Heather
Size: 38
Yarn Used: 529g
Mods:
Cast on 6 for underarms (I've got biceps like a Viking shieldmaiden and don't like tight sleeves.)
.
Picked up 8 to start sleeves to avoid holes.
Knit a round.
Decreased 2 stitches
Knit a round.
Decreased 2 stitches
then followed pattern.
My sleeves ended up just a tad long, and i like it.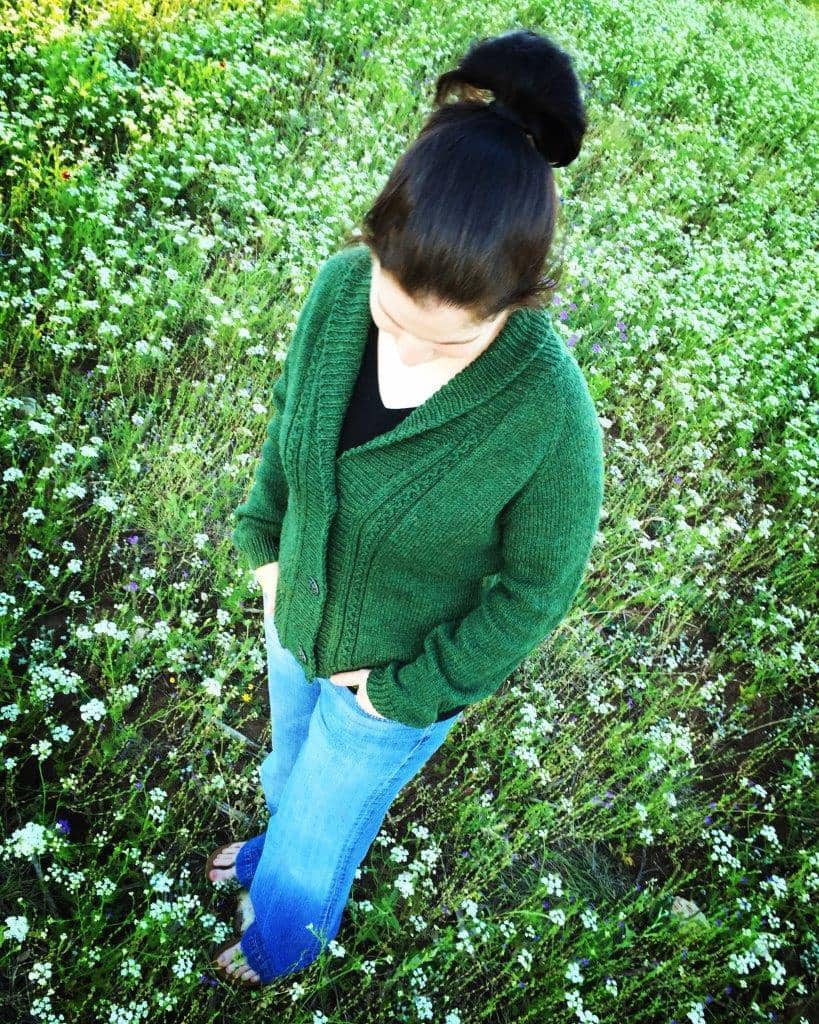 I spent an entire Saturday night looking at buttons online and settled on these 1 inch beauties.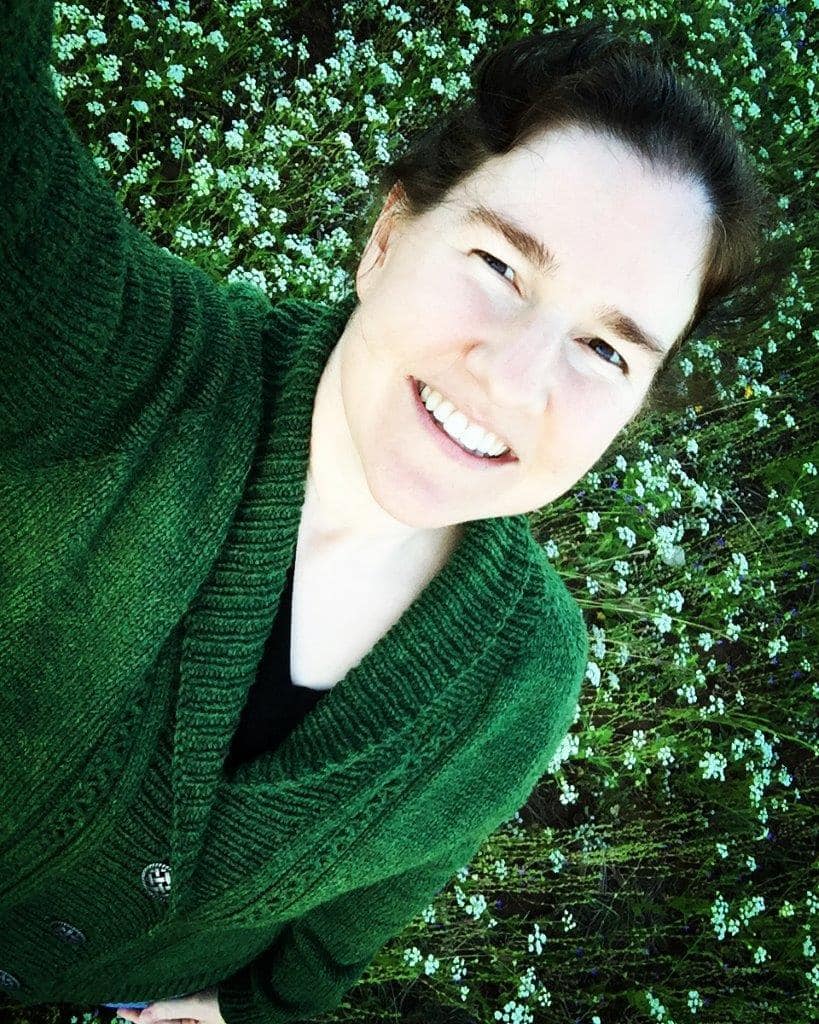 Overall: This was quite the enjoyable knit and I LOVE my sweater! Beautiful readers, I may be a sweater knitter after all.
Tags:
babycocktails
,
Dark & Stormy
,
Dark and Stormy
,
Dark and Stormy sweater
,
green sweater
,
hand knitting
,
handknit
,
handknit sweater
,
northampton yarn
,
ravelry
,
thea colman
,
valley yarns