Last week I finished my pretty blue cowl, gave it a wee bath, and pinned it out to dry.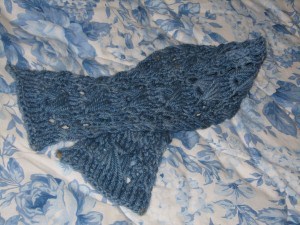 It looks even better. well, except for the rust. Evidently, you can't just block your knitting with any old T-pins. I'm not gonna lie. I was not excited to find this out with my pretty blue cowl, but if I'd rusted my Jeanie, well, it wouldn't have been pretty. In fact, it would have been downright ugly (think cross between Rudolph and Rob Zombie).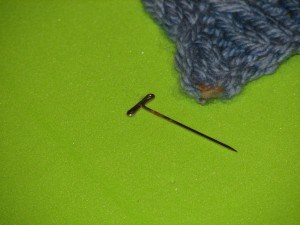 Looks like I'll soon be the proud new owner of some T-pins from my LYS.
Tags:
blue cowl
,
Malabrigo Chunky
,
T-pin warning