Some Plucky Knitter yarn came in the mail just in time to convince me that I didn't REALLY need anything this month when she did updates. It was a near thing, I can tell you. But, to stave off my yarn spending (for now), let us reflect on these new puppies.



I'm going to make these Scoundrel socks with this lovely blue. The pattern, by Hunter Hammersen, will be out this fall.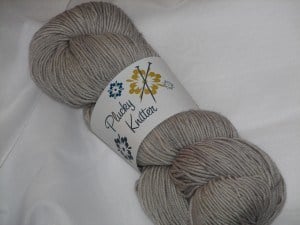 I don't know what this Wintry Mix Primo Fingering will grow up to be, but I sure do like the cut of its jib. The funny thing is that when these beauties came in the mail, I was a little disappointed. The colors looked a little flat, you see. Then, I took them out of the plastic packaging and ohhhhhh. False alarm. They are gorgeous.

Speaking of Plucky Knitter, I've just started knitting Linaria Bipartita Socks – pattern by Hunter Hammersen (try to act surprised) in Plucky Knitter's Primo Fingering – colorway Elegant Elephant on my super pointy Sig. Arts needles. Ain't life grand?!?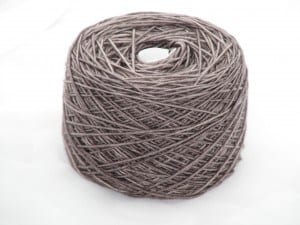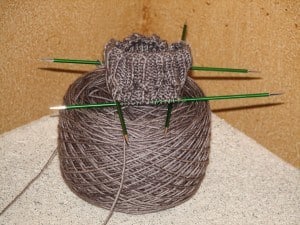 Ps. To see what other folks are working on, go check out Tami's Amis and Small Things Yarn Along (I just finished reading Vampire Academy on my Nook – it was a bit slow for me. I have yet to decide if I'll read the next one to see what happens or just Google a summary and call it good.).
Tags:
Elegant Elephant
,
Primo Fingering
,
Primo Sport
,
Singin' the Blues
,
The Plucky Knitter
,
Wintry Mix
,
WIP Wednesday
,
Yarn Along