Comments Off

on Frankensocks gone awry

Category:
knitting & crocheting
Because I cannot be bothered to do anything the easy way, I decided to try a pair of scrappy Inlay socks. I knew there was a solid chance that I wasn't going to love them, but what if I do? I had to find out. I'm no good at wondering "What if?". Just over one chart repeat in, I realized the half of me that thought this wasn't going to end well was spot on. This pattern is too pretty not to use solid yarn.


So, I ruthlessly frogged and began the hunt for my next victim pattern. I considered the Dalekanium pattern after admiring Bonnie's pair. I enjoy the look of this pattern with stripes, but it's toe up which doesn't jive with my scrappy vision. I looked at some cuff down slip stitch patterns, but they just don't have the same lines. So, I started brainstorming other cuff down patterns I'm familiar with and thought of the Lycaena virgaureae Socks I gifted and decided I need a pair of my own. These may be just what the Dr. ordered. Only time will tell!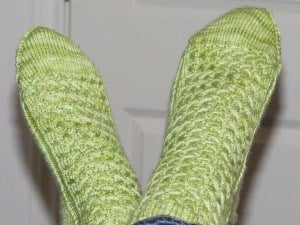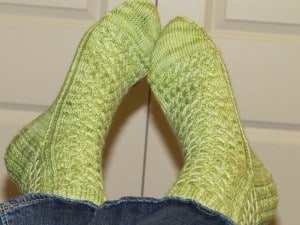 Tags:
handknit
,
knit
,
knit socks
,
knitting
,
sock sock yarn
,
socks