Last weekend when I was cleaning out every space in my house and sorting things and generally causing a ruckus because I couldn't knit, I decided that my circs. needed a better home.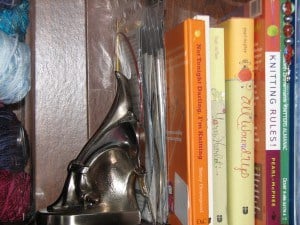 So, I decided that they should go in a TARDIS. This will make even more sense when I tell you it matches the room. So, a TARDIS cookie jar was ordered from thinkgeek.com and now I am the proud owner of a TARDIS circular needle holder.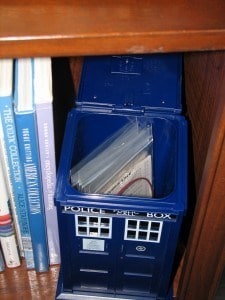 …..and guess what?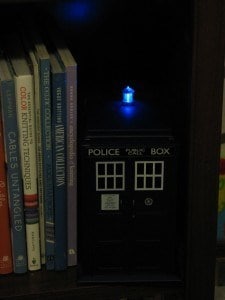 It lights up and makes noise just like the real thing! Now, if I just had a Time Lord, I'd be able to skip a couple of days to when I can knit.
Tags:
circular needle holder
,
Dr. Who
,
knit
,
organize knitting
,
Tardis
,
Time Lord