These socks hold more fond memories than perhaps any pair I've knit to date. They joined The Husband and I on our journey to California to visit his family and Disneyland.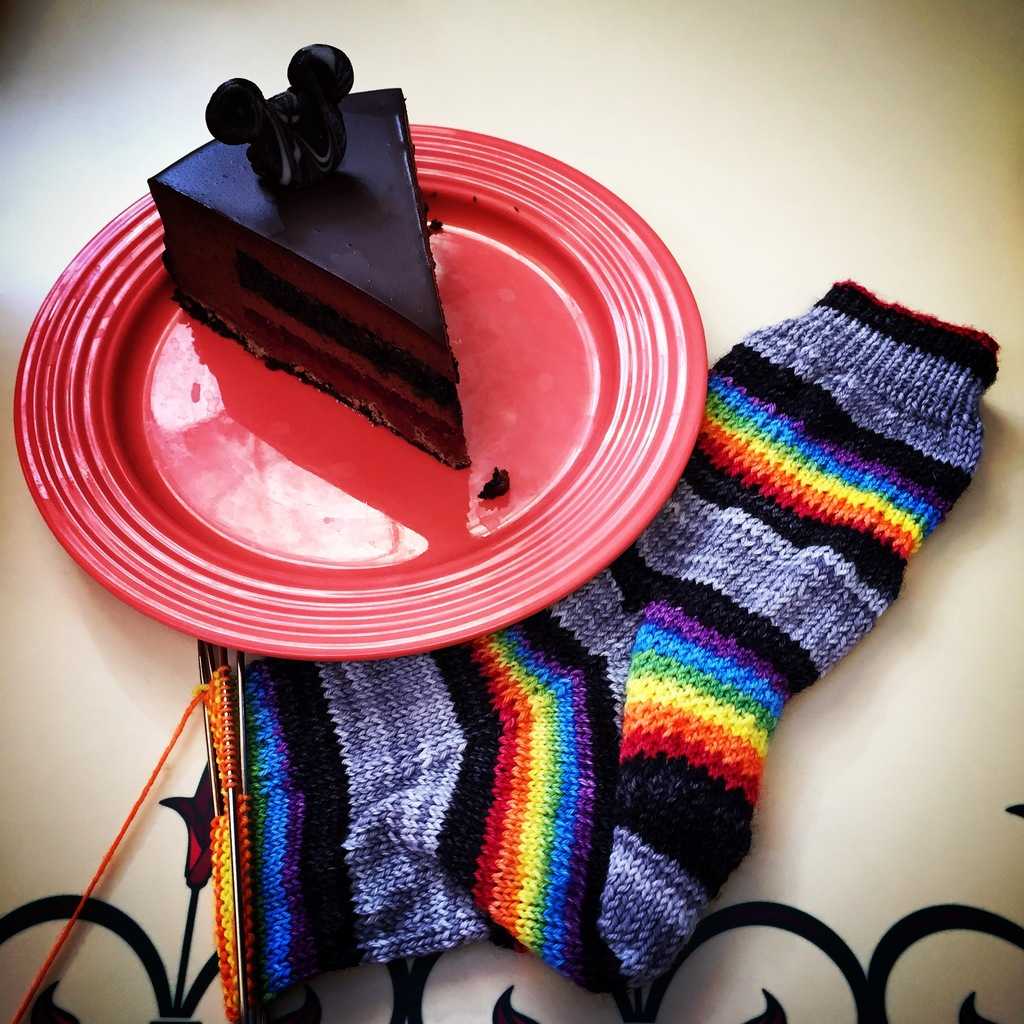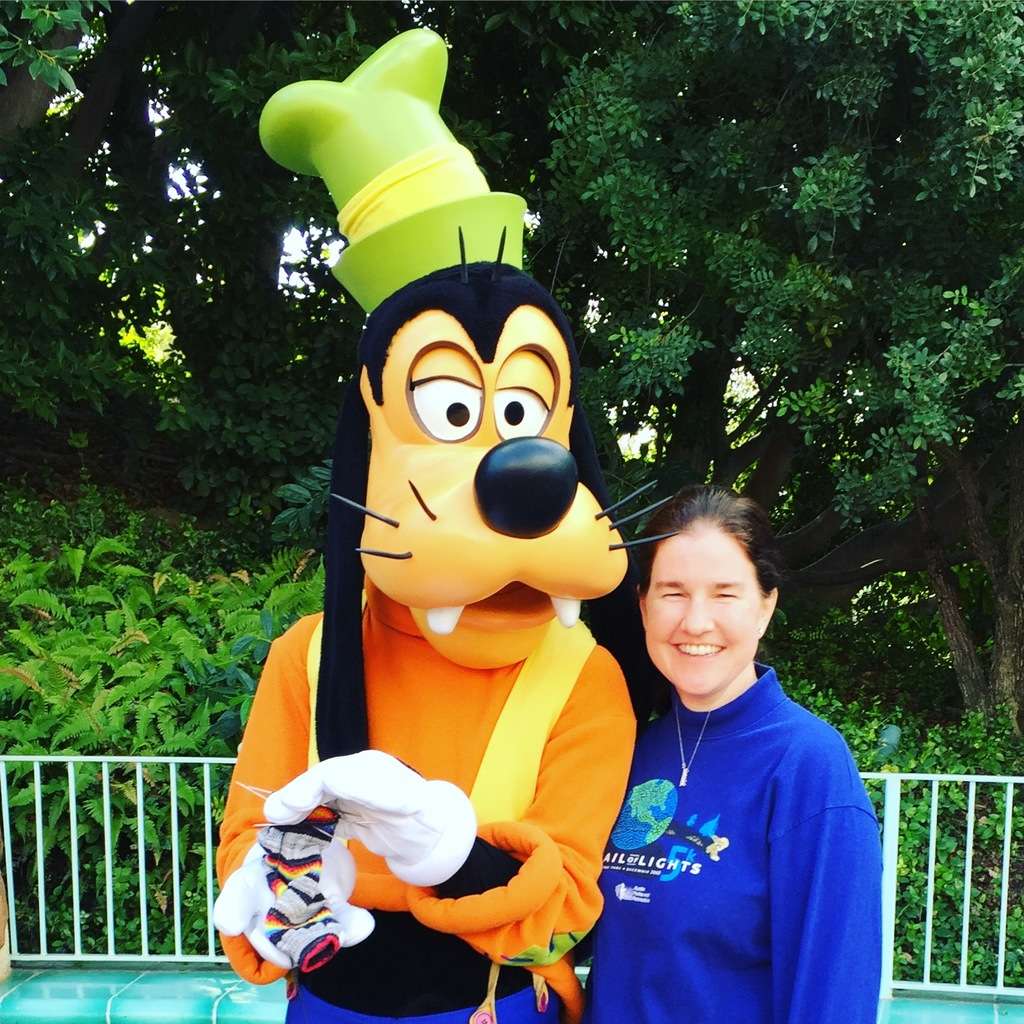 We worked a visit to the Pacific into the trip so I could dip my toes in the ocean. As I eagerly headed for the waves, my pants already rolled to my knees, I hurriedly approached a four foot sand cliff. Planning to jump down, I stepped near the edge and it collapsed beneath me, cramming damp sand in every crevice on my back side. My entourage was a few steps behind me and found my mishap hilarious. As I'm the biggest beach lover among us and possibly the most experienced faller, I was glad to be the one to go down.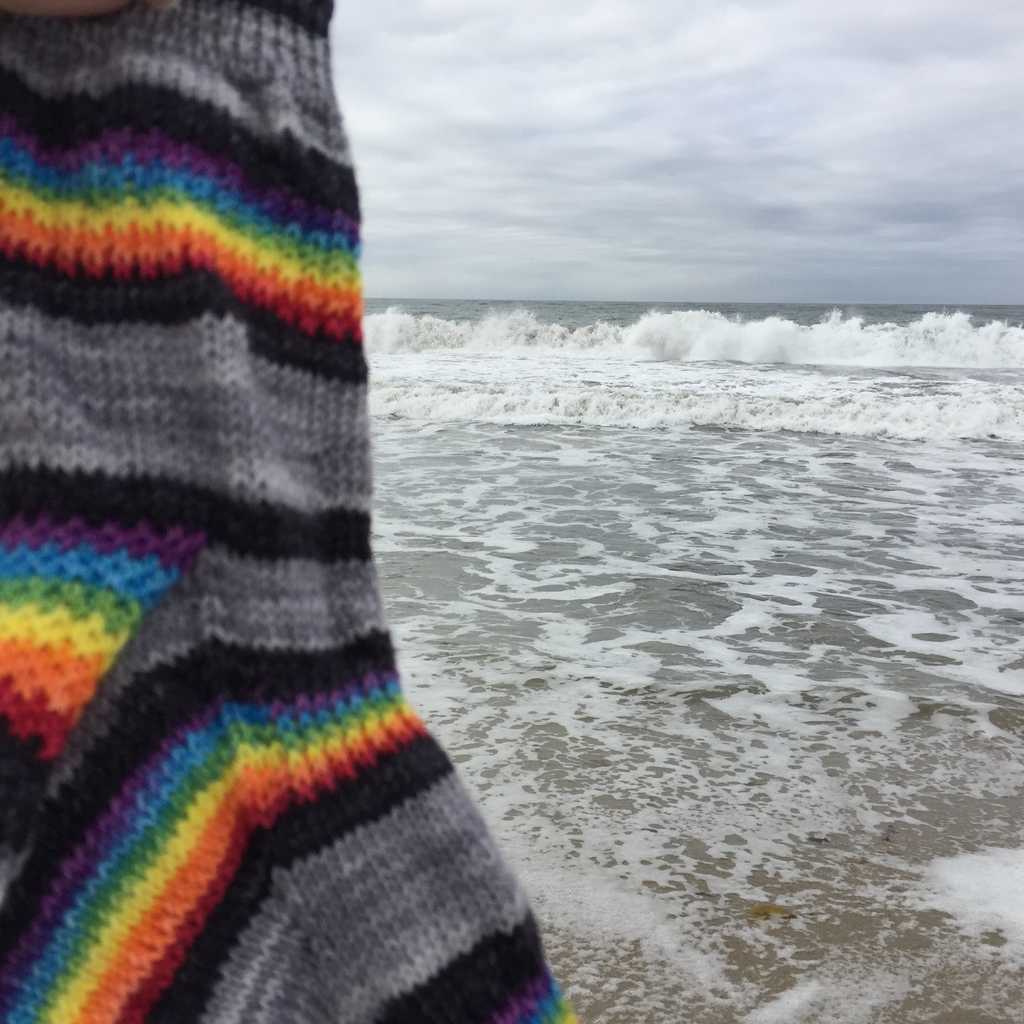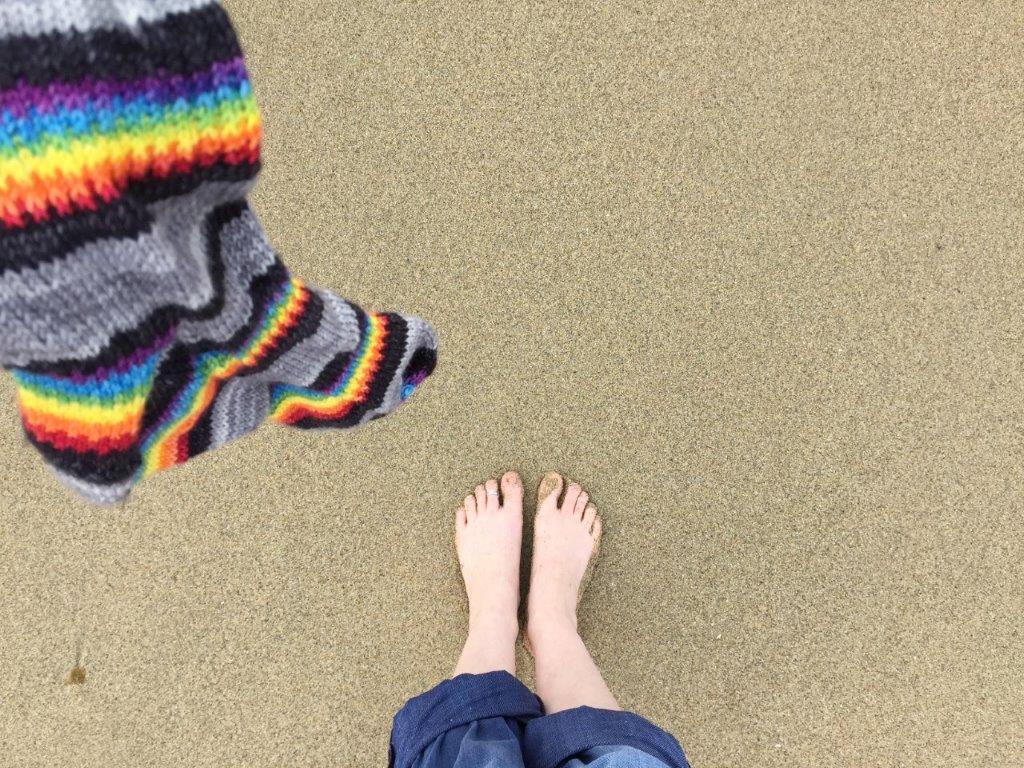 …and I grafted the toes of the second sock Christmas Eve with my parents. Just magical.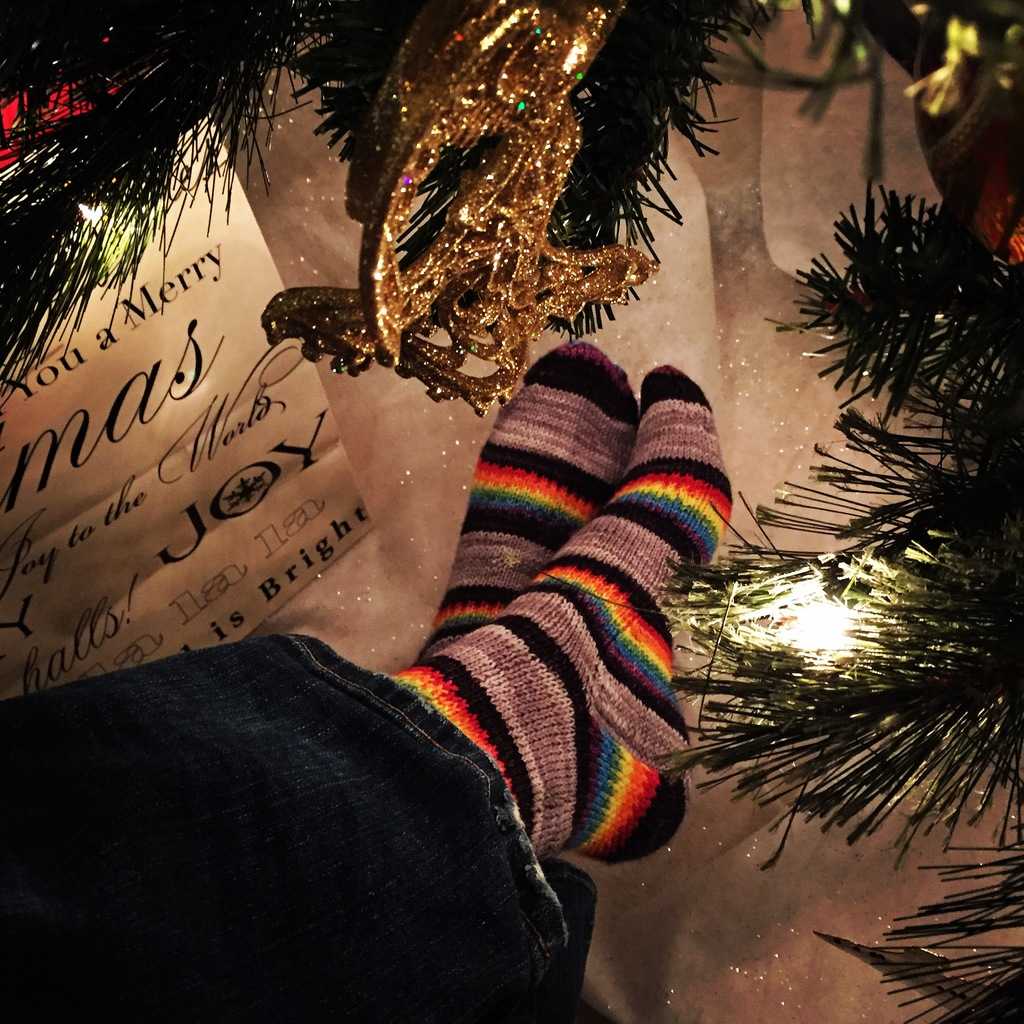 They hold so many wonderful memories and now I'm adding more….like DFW Fiber Fest.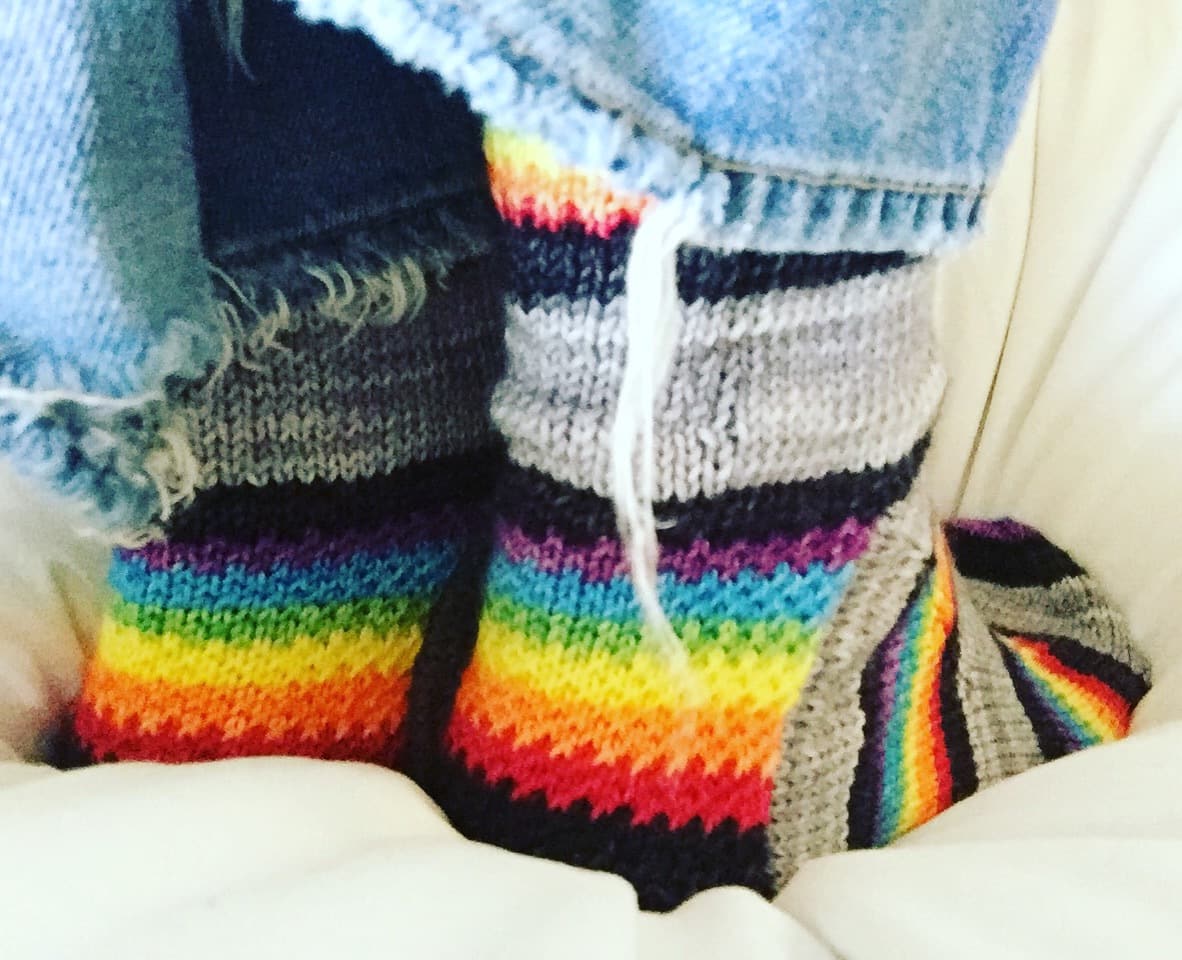 Pattern:
Inspired by Helen's lovely Darkside socks, here is my recipe.
k1,p1 ribbing for 1 inch
Stockinette until the first colored stripe begins and then switch to Vanilla Bean Striped Sock Style (VBSSS)
Continue VBSSS through the first row of the black stripe and then back to stockinette
Heel: Eye of Partridge
Note: I swapped needle sizes up and down during the gusset decreases to get at least one round in each color.
Yarn: Must Stash Yarns – Perfect Self Striping Sock
Colorway: Dark Side of the Moon EPV
Needles: 2.25mm bamboo
Tags:
beach
,
California
,
Dark Side of the Moon
,
Disneyland
,
Goofy
,
handknit
,
handknit socks
,
handknitting
,
must stash yarn
,
sock yarn