Category:
knitting & crocheting
I find myself looking inward just now. Hot summer days have me slowing down and focusing on what I want out of life. What's important to me? Am I saying yes based on my priorities or someone else's?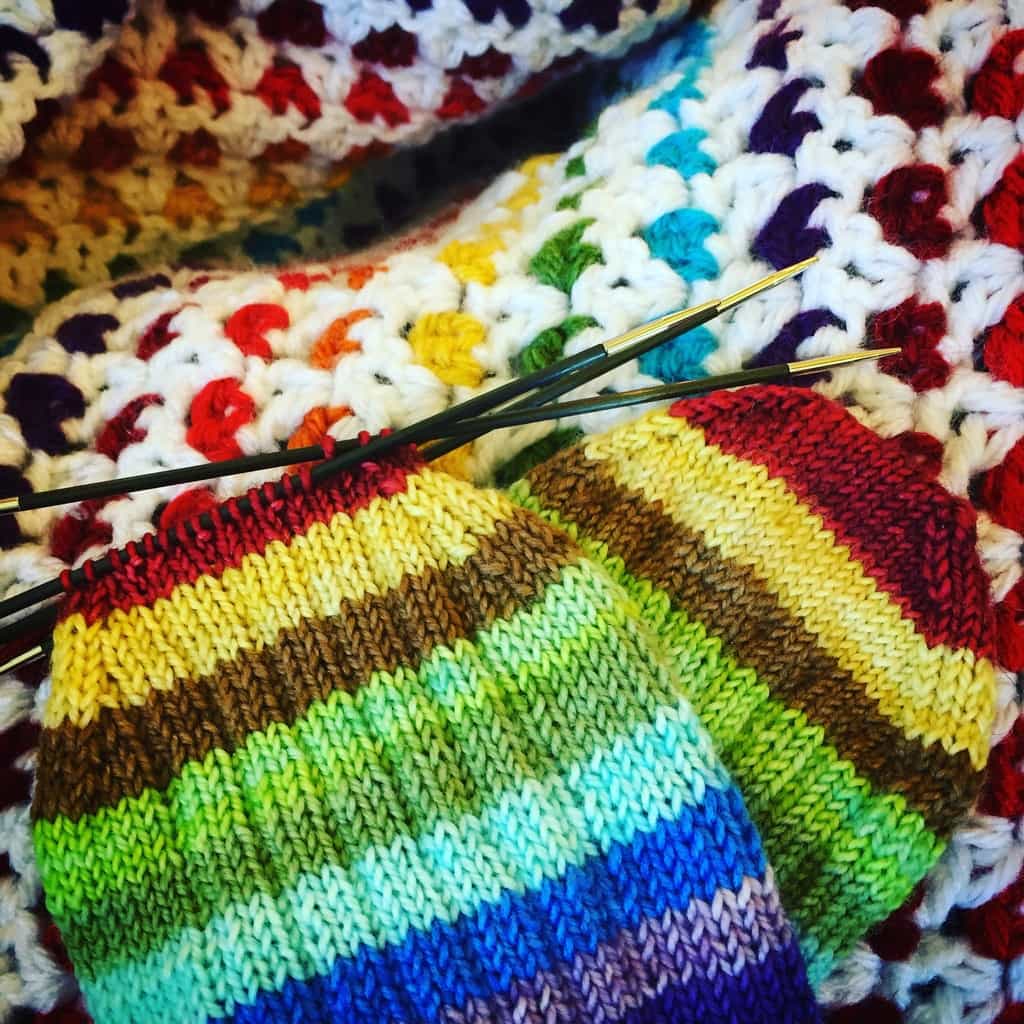 Any kind of introspection leads back to knitting. Who am I kidding? Nearly everything I think about circles back to wool and needles. Reflecting back on my Karma Sutra socks, I remember starting them to practice lever knitting. I wanted to knit faster. I worked on the new technique for awhile, but never really quite got it. Recently, I've been thinking about giving it another shot. This time, I'm motivated by ergonomics rather than speed. I'd like to be knitting brightly colored socks as I while away a hot summer day decades from now. Whether this new motivation will bring success in my quest remains to be seen.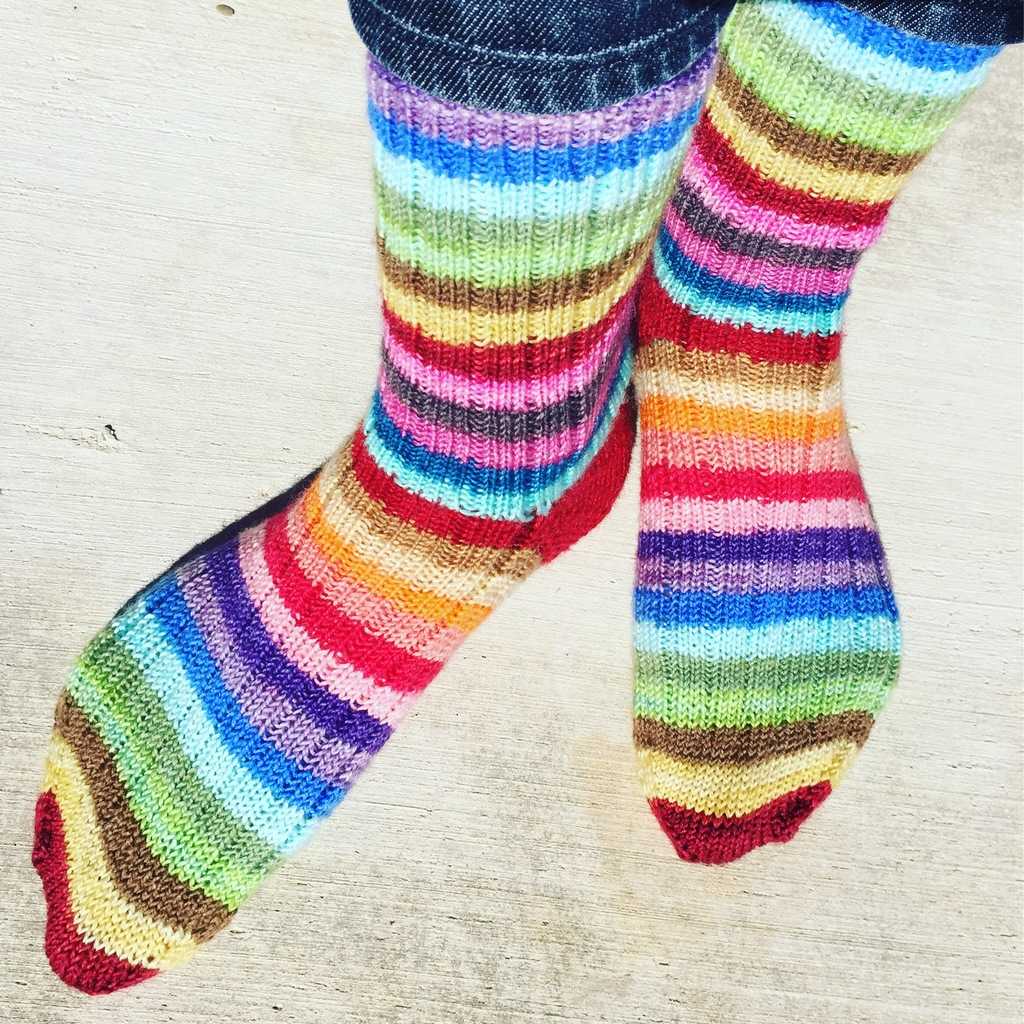 "Pattern": CO 64
k1,p1 ribbing for cuff
left cross (1st over 1 st = 2 total), k1, p1 around for 1 round
k3,p1 ribbing for leg.
Sweet Tomato Heel by Cat Bordhi in contrast yarn (slightly modified so the contrast yarn only went across the top of the foot for 6 rows)
k3,p1 for the top half of the foot.
*I did something crazy on the top of sock 2 and had to drop 2 stitches from the toes all the way back to the heel to turn them into purls for the ribbing.
Verdict: I'm glad these socks are pretty because they were a little bit more of a pain in the arse than I planned. The fit of the Sweet Tomato Heel is acceptable, however I prefer to knit a heel flap.
Yarn: Must Stash Yarn & Fiber Spiffy Sock
Colorway: Kama Sutra
Needles: 2.25mm Karbonz (first time trying these – they are not my favorites because the join is not perfectly smooth)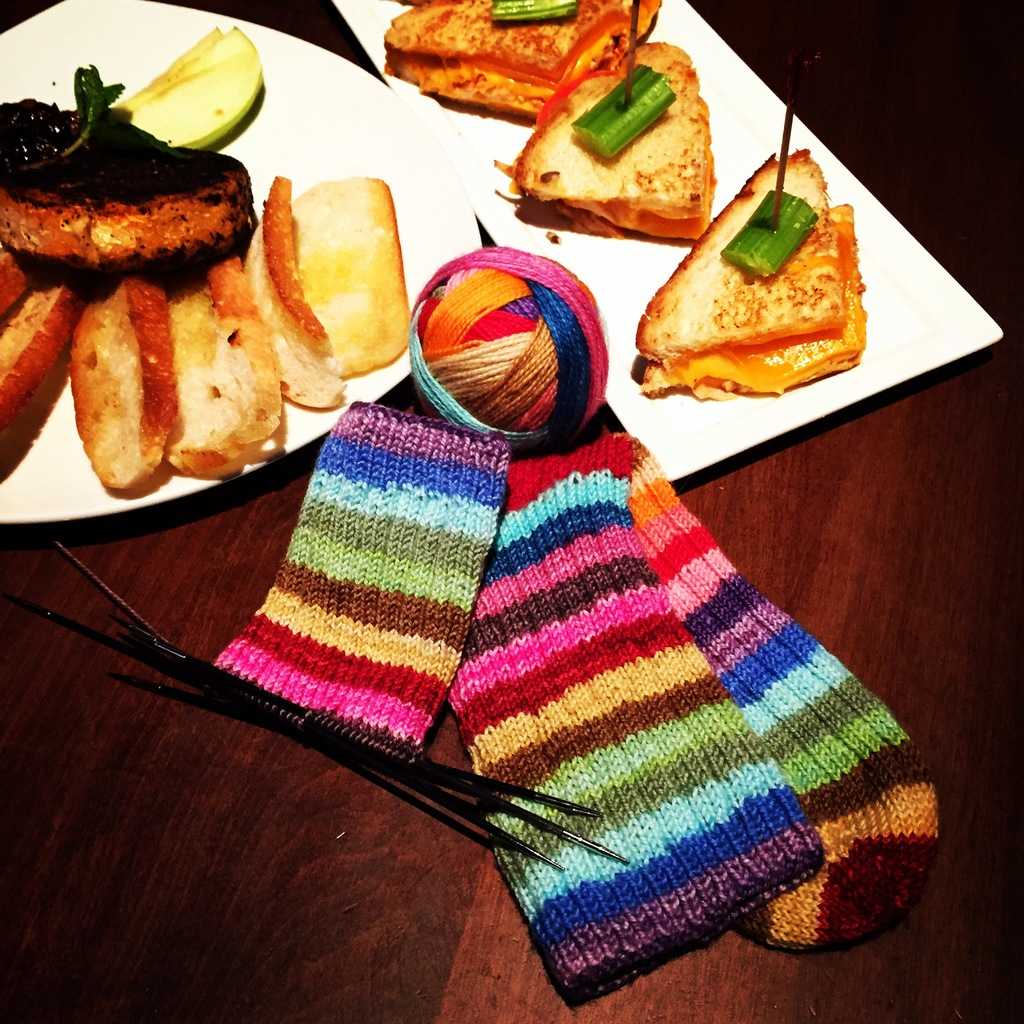 Tags:
Cat Bordhi
,
hand knit socks
,
hand knitting
,
handknit
,
handknit socks
,
karbonz
,
knitting needles
,
must stash yarn
,
rainbow yarn
,
self striping sock yarn
,
self striping yarn
,
sock yarn
,
sweet tomato heel