Friday night, I was happily knitting on my Curl when the movie ended and I hopped up to put my knitting away instead of moving normally like most adults. My favorite wooden cable needle left its perch behind my ear, went flying and i heard it hit the tile floor. We had company over, so the four of us scoured the room and it was nowhere to be found. Our friends departed and I spent the next 45 minutes turning the area upside down. Maybe I'd misplaced it sooner than I thought so I looked back at the knitting. No such luck as I had used the needle 10 seconds prior to it going rogue. Now, I have other cable needles, but having one vanish into thin air was making me more than a little crazy. In the end, I gave up and went to bed.
Saturday morning, before I rolled out of bed, I prayed to find my cable needle before I went completely mad. I'm not an every Sunday churchgoer (I normally attend around election time), but I absolutely believe in God and the power of prayer.
While you are obviously welcome to believe as you wish, what follows are facts. A few minutes later, i went in the other room and thought, I should look at this from another angle. So, I moved the couch (and vacuumed because let's be honest, it needed it. If nothing else, at least my house would be cleaner after this ordeal), then reclined on the floor and looked up with a flashlight under the chair I'd been sitting in. There, in an almost hidden dark cavity within the chair peaked out the tiniest end of my cable needle! I got some tweezers and tried to get it out Operation style. Almost! Nope, i dropped it even further into the cavity and it was no longer visible. Oh well. At least I know where it is and a two year old Cheeto is now in the trash.
Enter The Husband. I opened with, "Guess what? I found my needle!!! but it's in the chair and it seems like it would be a big pain to take it apart and get it out. (i'm eyeing the bolts of the chair.) It's only a $4 needle." Now, there are many things to love about The Husband; my favorite is that when I say that something is impossible or difficult, he cracks a small smile and like Disney magic, it's done. I was hoping against hope that he was going to deliver once again and hand me back my tiny wooden needle, but it really did seem like 8 bolts, grease and running the risk of breaking the chair, so I was nearing the end of my hopeline when he responded, "I put the chair together. I'm pretty sure I can get that out. It's just two screws." As he dropped the needle in my hand 10 minutes later, he said, "I just can't believe you saw it in there." Yes, that was the hard part.
Now that my cable needle is safely back in its project bag pocket, let's admire the socks I recently finished!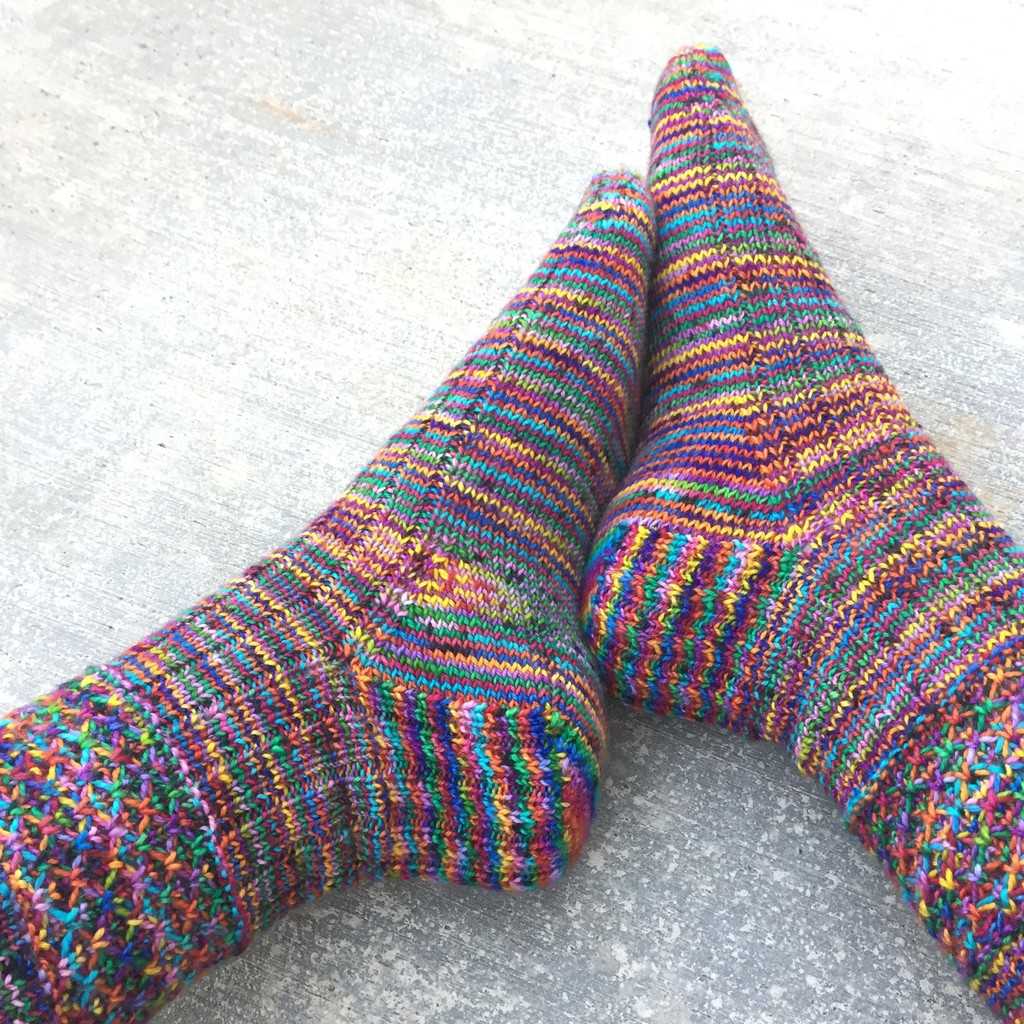 Pattern: Ensnared by Hunter Hammersen
Yarn: Meadowcroft Dyeworks Rockshelter Sock
Colorway: Guatemalanness
Needles: 2.25mm DPN's
Purchased from Quixotic Fibers at DFW Fiber Fest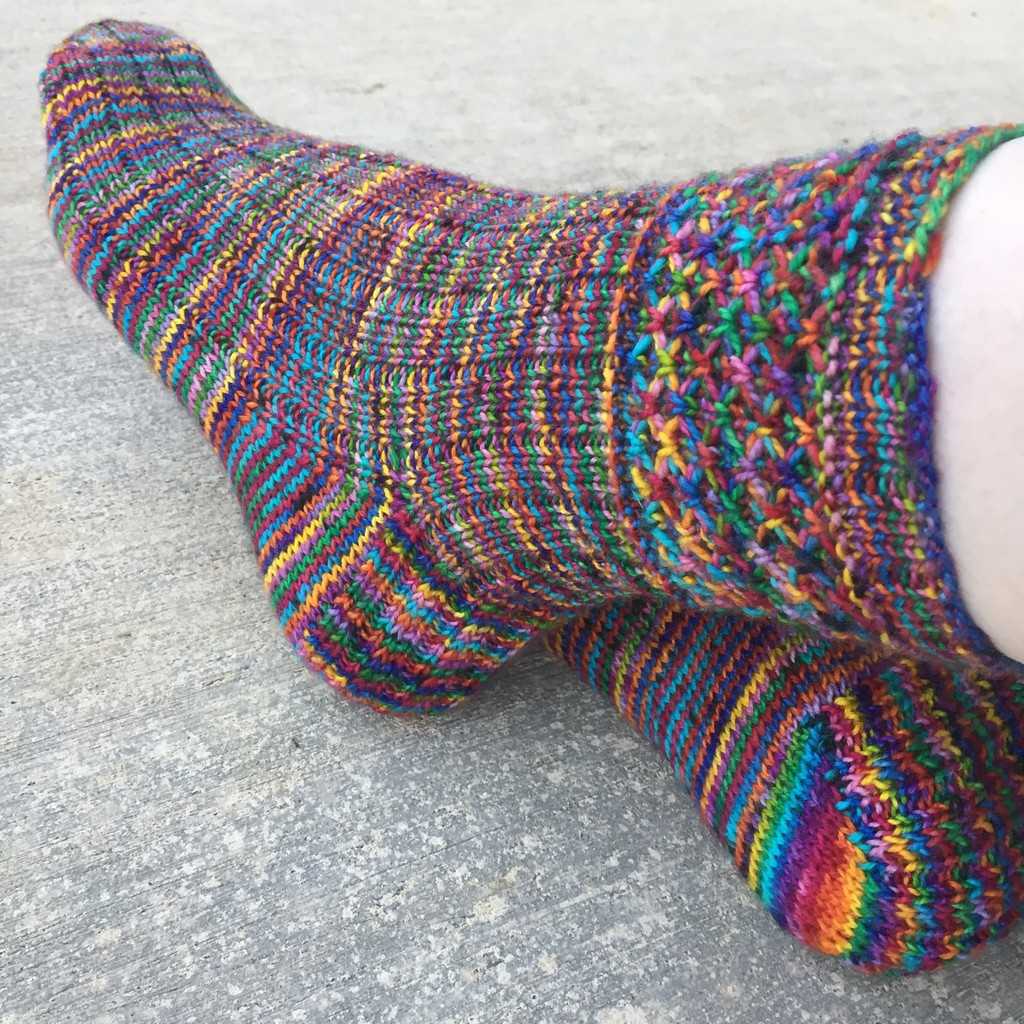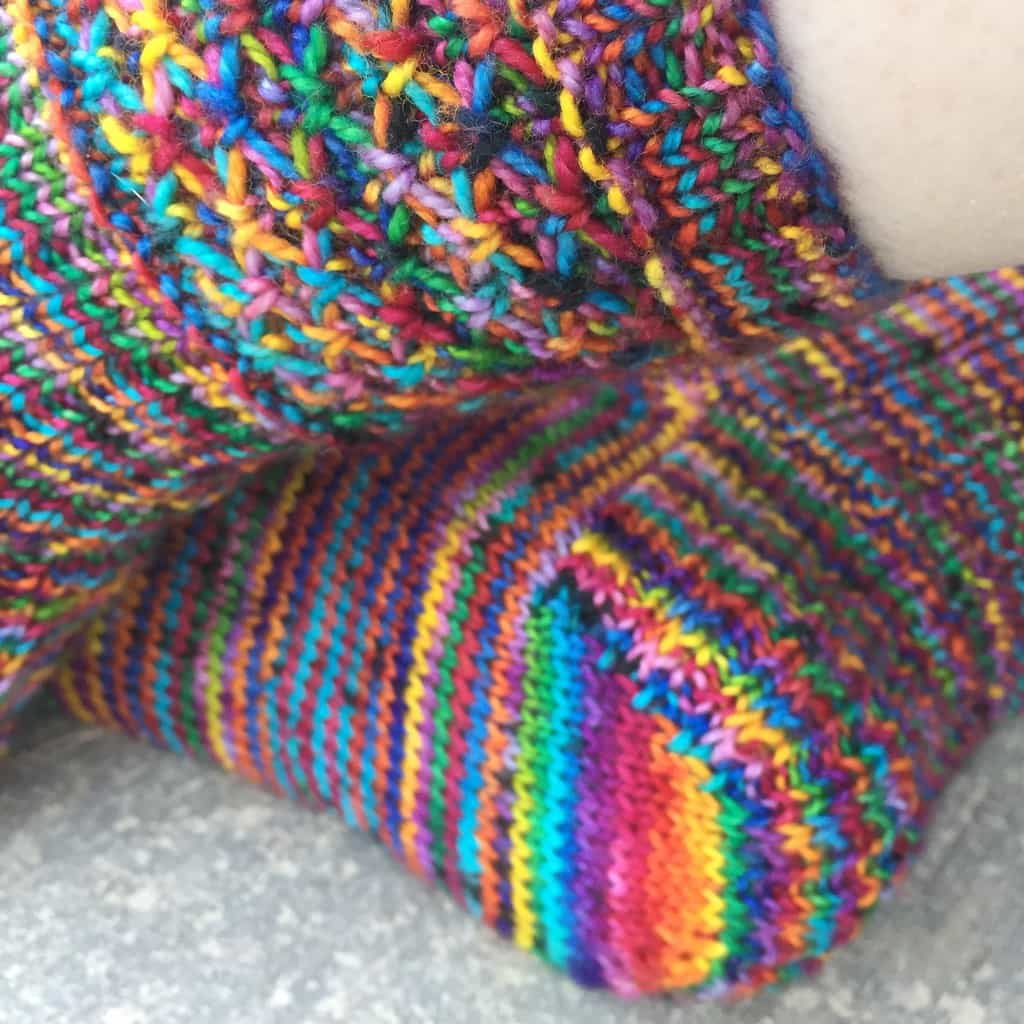 And speaking of The Husband's handiwork, he created a subscription option if you're interested!
Tags:
dfw fiber fest
,
Ensnared
,
hand knit socks
,
hand knitting
,
handknit socks
,
hunter hammersen
,
Meadowcroft Dyeworks
,
ravelry
,
Rockshelter Sock Yarn
,
sock yarn