Comments Off

on – 100 Sock Challenge

Category:
My journey and life project to have 50 people in my life that are sock-worthy and to hand knit a pair of socks for each of these special people.

In no particular order, they are:

1. Mom – No one on Earth loves me like my mom. Sometimes, only your mom can heal a hurt. She's a powerful woman.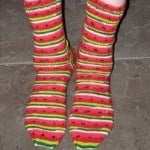 2. Dad – He's one of a kind. His sense of humor is without equal and he's one of the best storytellers on the planet…..which is the reason I still love him despite the fact that he took months to try on the hand knit socks I mailed him. Something about him needing his feet to be clean. I'm not sure why his feet weren't clean for months, but there you have it.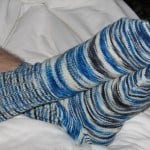 3. The Husband – He puts up with me knitting ALL THE TIME. He's a saint.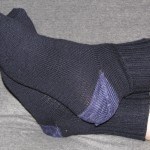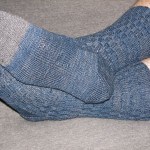 4. Grammy – She's a heck of a lady and I hope she knows how much she means to me. She is my favorite garden consultant.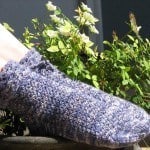 5. Grandma – Clark Gable once bought her a Coke. She's the coolest.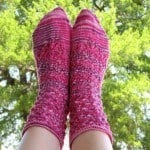 6. Turtle – We've known each other practically since birth. She continues to be incredibly supportive of my knitting and me in general. She's a fantastic person to have in your corner.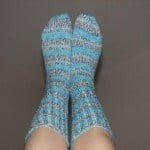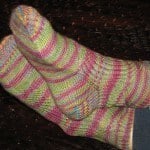 7. Jbird – Her love of math and her willingness to visit yarn shops with me inspired entrelac socks….doesn't hurt that she puts up with my little brother.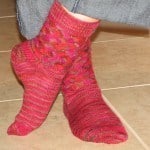 8. Rebecca – She stalked the blog when no one else was reading it. I'm forever grateful.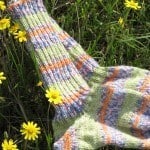 9. me – we've already discussed that I'm awesome…plus my feet are the easiest for me to fit.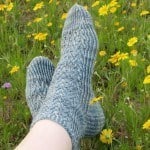 10. Bonita – She loaned me Walking Dead DVD's and taught me that it is ok if friends arrive for a party and the soup is still cooking. That's why one needs true friends. This is her.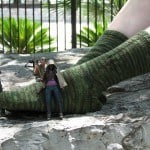 11. E – She's a smart beautiful girl that will grow up to be a bright spot in the world.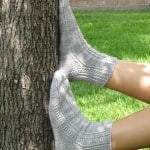 12. Lolo – She's like a grandmother. I think she and Hotshot took us to our first movie (ET) if I'm not mistaken and you know how I feel about films.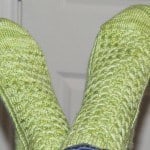 13. my hairstylist/therapist – I'm in my mid-thirties and even though I'm going gray, I've never felt better about my hair. She's a magician.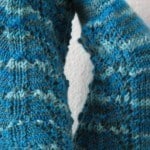 14. Nephew – a picture is worth a thousand words.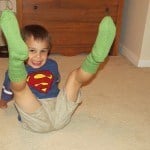 15. L – This is her. and these are her socks.


16. SIL – We married brothers. Sometimes, we just let people assume we're sisters because…well, we are.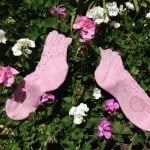 17. S – I made a baby blanket for her in 2008. She was born in 2014. Her socks are Phalanges.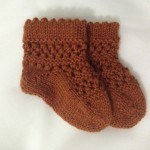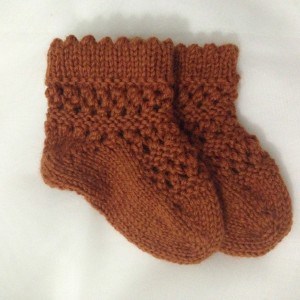 18. J – My new niece is cute as pie. She was welcomed with Planum socks and a hat.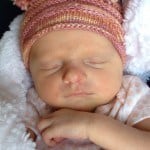 19. Christie – Beyond the Wall socks for a friend who responded to the news that I'm working on a book with, "OMG! Let me be the first buyer!!"
20. Marla – She's been there for me during some of my darkest times. She remains one of two people I will darn for. It was high time I knit her socks.
21. Deborah – She introduced me to tap dancing and seems a willing participant in my schemes. The Propitiate socks made me think of her and her feet are the perfect size. It was fate.
22. Laura – We've probably walked 40 miles together.
23. Elisa – @egonzales74 on IG if you're looking for her.
24. My current stylist
25. Baby Z
26. Meghan
On the needles:
27. The Rocket Scientist – She's right most of the time and excels at talking me off ledges when my anxiety gets a tad less mild.